The slang of SHS: Part 16
Hang on for a minute...we're trying to find some more stories you might like.
The slang of Sartell is a back again, this time with more vivid vocab, voluptuous verbs, astonishing adjectives and neighbourly nouns. Word choice is important, especially in school, but occasionally you need a word that means a little more. That is slang.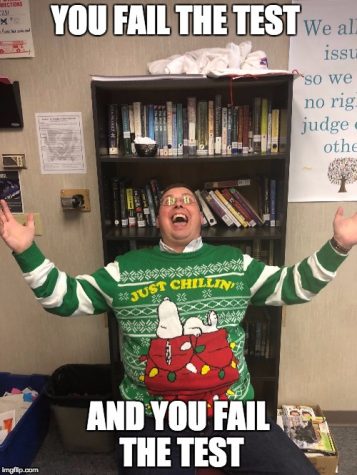 Dieseled
"Deeseled" – Verb and Adjective
Wrecking or getting wrecked
Synonyms: 
Wrecked
Destroyed
Examples: 
I just got dieseled by the history test today.
I hit a pole and dieseled my car.
Send It
"Sehnd Eet" – Verb
To perform an act with regrets or regards.
Synonyms:
No Regrets
Examples:
I'm just gonna send it!
I really sent it on the stats test today.

About the Writer
Nolan Wollum, Journalist
What defines Nolan Wollum? Wolf Shirt Lover. Well traversed traveler of the World and Seven Seas. Kanye West supporter and avid listener. Art Aficionado....