Gilbertos vs. La Campechana: a race to the best taco place in town
Mexican food in my opinion is the best type of food, and it's even better when it's fast food. Although many will consider Taco Bell and Taco John's classic Mexican food, it's not the same as home-cooked authentic Mexican food.
Gilberto's Mexican Taco shop located on Division Street in St. Cloud, is a very popular and fairly new authentic Mexican restaurant. The best part about Gilberto's is that it's open 24 hours a day and 7 days a week. 
Another authentic Mexican food shop which is a little less popular would be Taqueria La Campechana. Taqueria La Campechana is located near Culvers in Saint Cloud, personally, I have never been there, but I have made it my duty to put the two restaurants to the test in order to see which one is better. 
How I will rate and establish the winner
Gilberto's
$2.50 Shredded beef taco – 8/10
$3.00 3 rolled tacos, guacamole, cheese, shredded beef – 9/10
$6.75 Chicken Quesadilla  – 6/10
+Salsa – 5/5
Dessert 
$2.00 Sopapilla 7/10
[/pullquote]
"
Delicious, authentic food. Been there twice in the last week. Will definitely be coming back. Thanks."
— Stevie Jox, a saint cloud citizen
Total 35/45 
La Campechana
$1.99 Barbacoa Taco (Shredded Beef) – 8/10
$9.99 3 Barbacoa Taquitos Dorados  – 5/10
$7.99 Chicken Quesadilla – 7/10
+ Salsa – 3/5 
Dessert 
$3.99 Sopapilla – 6/10 
"
I have been going here consistently for two years, and I believe it's the best Mexican [restaurant] in St Cloud. I have never had a bad meal or experience. Their homemade salsa is amazing if you're into some endorphin kicking heat. Fajitas, enchiladas, tacos are all authentic and top-notch. Don't bother with the other places who put ground carrots in their salsa."
— Annette Mason, a saint cloud citizen
Total 29/45
Overall Gilberto's was better in my opinion.  Obviously, I don't know how to judge it based on authenticity but taste-wise, Gilberto's took the lead. La Campechana was very good but the shredded beef and tortillas at Gilberto's were superior. Both restaurants competed well, and I do highly recommend both places.  
About the Contributor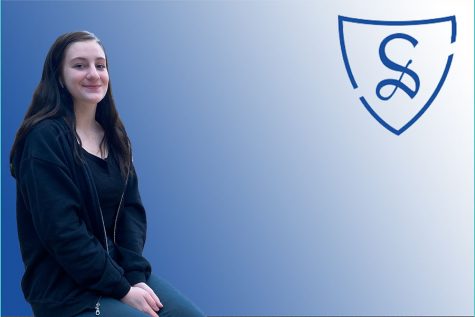 Sydnney Mueller, Journalist
Grade: Junior

Hobbies: Hanging with friends, working, driving around

Where I'll be in 10 years: Hopefully in Colorado as a vet tech

Dream job:...