Florida becomes 8th state to implement anti-trans sports ban
So far this year, Florida, along with seven other states have enacted the anti-trans sports ban on transgender girls in women throughout public secondary schools and and colleges, which prohibits them from participating in girl's and women's sports teams. The restriction was signed into law on Tuesday by Florida's Republican governor, Ron DeSantis.
"
I can tell you this: In Florida, girls are going to play girl sports and boys are going to play boy sports."
— Republican Governor, Ron DeSantis
The anti-trans bills regarding sports for women and girls started on the first day of Pride Month (a month to celebrate LGBTQ+ members.) The laws implemented state that public secondary schools and college teams are required to emit players based on "biological sex" (which was further defined as birth-assigned gender on one's birth certificate), which then leads to the restrictions placed on trans women and girls sports-wise.
The laws, although grim on the side of trans women and girls, does say however that if the person affected feels "deprived of an athletic opportunity or suffers any direct or indirect harm as a result of a violation" of the ban, that they are allowed to take legal action against the ban, and even potentially sue the school.
The seven other states that are Republican-led that have implemented the anti-trans ban include: South Dakota, Mississippi, Arkansas, Tennessee, West Virginia, Montana, and Alabama.
In an interview on whether or not the governor was trying to send a message on the day of Pride, DeSantis responded, "It's not a message to anything other than saying we're going to protect fairness in women's sports."
Naturally, Democrats (as well as LGBTQ advocates alike) within the state are beginning to formulate a new law in opposition to the anti-trans ban in sports, claiming that the ban is "an open attack on vulnerable LGBTQ children".
"
Not once has there been an incident or complaint in our state alleging that a transgender athlete's participation unfairly impacted middle school, high school or college athletic competition."
— Florida Senate Democratic Caucus
Civil Rights groups as well as the Human Rights Campaign have actively taken legal action and spoken out against the harm the ban has on not only sports but society as a whole. DeSantis cleared their protests however, by stating that "such groups are not going to dictate the policies in this state." 
Groups, campaigns, and the Democratic politicians in Florida have referenced the NCAA's decision to not host the Final Four in cities that enforced anti-LGBTQ measures, in order to further their arguments against the state's decisions.
About the Contributor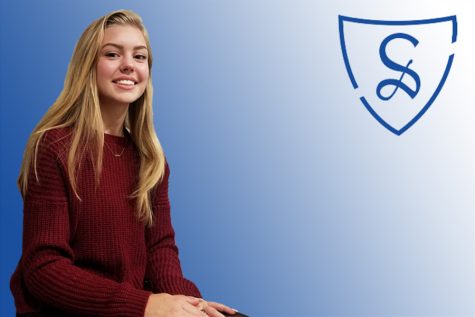 Ashley Johnson, Journalist
This year is Ashley Johnson's ('21) first year writing for LeSabre and last year at Sartell High School. Her favorite things to write about are opinion...