Crumbl Cookies of the week review
Crumbl Cookies is a hit franchise chain of bakeries in the United States that specializes in baking a variety of cookies. Each week they release new flavors for the public to try. It has been a blast trying new flavors and reporting it to The Lesabre, but unfortunately this is Maleah and I's last Crumbl Cookie review as our time in this class is coming to and end. Thankfully we ended off our last review on a positive note, being able to do our review with our two other friends and having delicious cookies!
This weeks cookies persisted of-
Sea Salt Toffee- A delicious infusion of toffee and milk chocolate chips, topped with a dash of sea salt.
This cookie was the overall favorite in our group, the toffee pieces were amazing and when you hit a spot with a chocolate chip it was even better. I would definitely get this cookie again!
Ratings: 10/10, 10/10, 8.9/10
Lemon Poppy Seed- A zesty lemon cookie packed with yummy poppy seeds, then stuffed with a lemony filling and smothered in a lemon almond glaze.
This cookie had potential, but it was not our favorite. We found it pretty average compared to other cookies that are sold. But still a solid cookie!
Ratings: 7/10 , 7/10, 6.6/10
Texas Sheet Cake- A warm, cakey chocolate cookie with a fudgy glaze and crunchy toasted pecans.
This cookie was definitely not a fan favorite. As a chocolate lover, I really enjoyed this cookie, but if chocolate is not your thing this is definitely not the cookie for you which happened to be the case for most of our group causing this cookie to be the overall least favorite.
Ratings: 4/10, 5/10, 7.9/10, 3/10
Raspberry Cheesecake- A deliciously decadent jamboree including a buttery graham cracker cookie, smooth vanilla cheesecake frosting, and a dollop of fresh raspberry jam.
This cookie was incredible and also a group favorite, the chilled cheesecake you just can not go wrong with, it is delicious.
Ratings: 8.5/10, 9/10, 9/10
Video Review: 
About the Contributors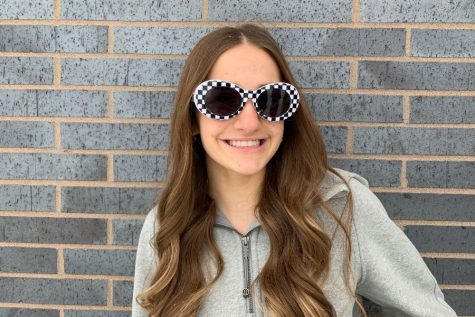 Emily Gerdes, Journalist
Grade: Senior

Hobbies: Gymnastics and diving, spending time with my friends and family, going to Starbucks, traveling.

Favorite Drink: Strawberry...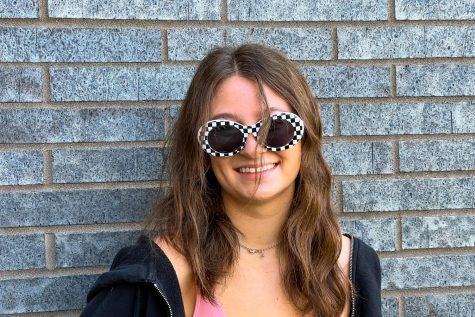 Maleah Forberg, Journalist
Grade: Senoir

Hobbies: Hanging out with my friends(getting food and starbucks), going to the gym, watching netflix,

Best food place: Chipotle

Best...