The COVID Diaries: Entry 19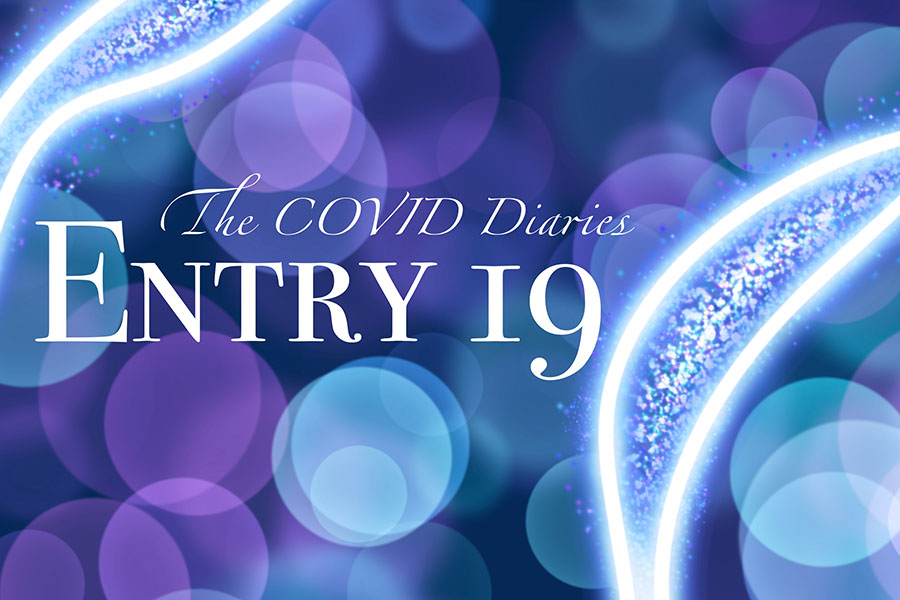 Welcome welcome.
Shoutout to my mom today for the rockin' breakfast burrito she made me. It's definitely been the best part of my day so far.
So with distance learning coming up, I have a feeling we're all going to be pretty bored soon so I've decided to put together a list of things to do like I did last year. That kept me pretty busy and entertained so I'll give it another shot.
First, if you want a new show to watch, I have a few suggestions, all of which can be found on Netflix. In no particular order, I loved all of these shows: Julie and the Phantoms, The Umbrella Academy, Brooklyn Nine-Nine, New Girl, and Selling Sunset.
Julie and the Phantoms is one of my more recent favorites. It's a little cheesy and dramatic, but that's kind of what I love about it. Be careful with this one, the songs will be stuck in your head for days. My fellow journalist, Charlie Monson wrote a review about it, so if you want to know more about why it is so good, click here.
The Umbrella Academy is a confusing time travel tale that will have you binging for sure. I love the characters and all of their unique personalities. Brooklyn Nine-Nine and New Girl are the funniest shows on this list. The characters are quirky and all have a special place in my heart. Last on this list is Selling Sunset. If you want drama, this is the perfect show for you. It is  a reality show based on a high end real estate company in Los Angeles.
I would rate all of these shows a 10/10 and will probably watch all of them again. If you need some more Netflix suggestions, check out Avry Bailey's article, where she lists a few of her Netflix favorites. Come back next time for some more quarantine activities/ideas.
Thanks for coming, have a great day! 🙂
About the Contributor
Jordan Wenshau, Journalist
Jordan Wenshau ('20) is a senior at Sartell High School. It is her second year on the LeSabre team. She writes mostly fun, upbeat features. She is one...