Supreme Court Justice Ruth Bader Ginsburg Dies At Age 87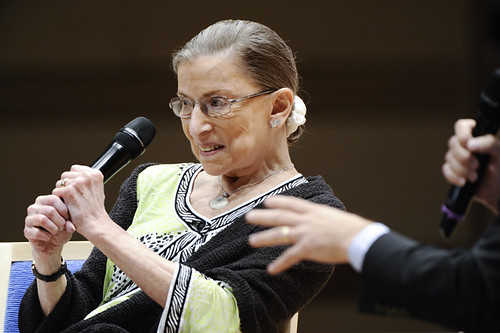 Supreme Court Justice Ruth Bader Ginsburg, age 87, died on Friday, September 18th after serving 27 years on the United States Supreme court, sending a wave of sadness through the country and bringing about a slew of debates over how the presidential election will affect her seat.
The Supreme Court released a statement Friday saying that she died in her home, surrounded by family. Her passing came due to complications from metastatic pancreatic cancer. This is after four other bouts with cancer over the last 20 years. It was her unwavering grit shown throughout her unfortunate circumstances that earned her the description of "tough as nails" from her colleagues.
As someone quick to defend the rights of women, she became somewhat of a feminist icon in her 80's and was wildly popular with Millennials and much of Gen Z. By the time of her death, she had become a political icon, more so than any other Justice to date. She was often referred to as "The Notorious R.B.G." or simply by her initials.
Ginsburg graduated from Cornell University, where she met her late husband, before entering law school at Harvard University and finishing her degree at Columbia. After graduating at the top of her class, she struggled to find work in an office of law due to her gender.
Ginsberg said in an interview for NPR when asked about her experience after law school:  "I get out of law school. I have top grades. No law firm in the city of New York will hire me. I end up teaching; it gave me time to devote to the movement for evening out the rights of women and men."
She taught civil procedure at Rutgers and Columbia Law school for nine and eight years, respectively, and was tenured at both universities, being the first woman to receive the honor at Columbia Law School. In her time teaching, she worked for the advancement of gender equality, co-founding the first law journal focusing exclusively on women's rights and co-founding the Women's Rights Project at the American Civil Liberties Union.
Ginsburg, originally nominated by President Bill Clinton, was noted for her spitfire dissents and opinions on Supreme Court cases such as United States v. Virginia (1996), Olmstead v. L.C. (1999), Burwell v. Hobby Lobby (2014), and Ledbetter v. Goodyear Tire & Rubber Co (2007).
Having said her work for equal rights was what sustained her, Ginsburg had stated previously that she had hoped to serve as long as the late Justice John Paul Stevens, who was on The Supreme Court until his death at age 90.
Her death comes at a time when the political climate is particularly charged, leading many to believe that the replacement for such an influential political figure will become a leading issue in the upcoming presidential election. A presidential appointment at this time would mean a 6-3 conservative majority on the Supreme Court, a shift from the previous 5-4. A 6-3 majority in the Supreme Court hasn't occurred in over 30 years.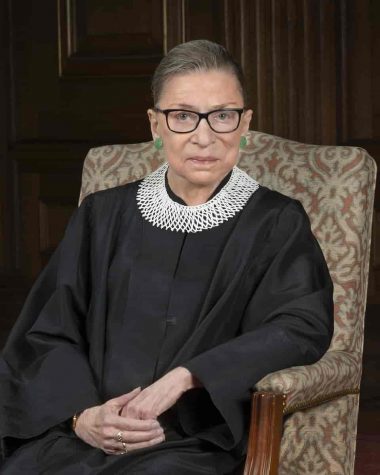 Ginsburg was widely viewed as the leader of the liberal wing on the court, with decisions regarding widespread issues such as the Affordable Care Act hearing brought about by the Republicans, which is scheduled to another hearing following the election. With a new term soon opening, the chief Supreme Court Justice will no longer hold the influence he previously had in cases with a close vote, which will likely be a more common occurrence following Ginsburg's death. The chief Justice will be less influential with the loss of Ginsburg's representation.
The last time a seat on the Court was open in an election year, in 2016, Senate Majority Leader Mitch McConnell did not consider President Obama's nomination for the seat, saying he wished to allow voters to express their wishes in the upcoming election and therefore allowing the 2016 elect to appoint the newest Justice. Amid pressure to repeat this action, McConnell contests that the fact that President Trump could be reelected in November makes this case different, and stated that "President Trump's nominee will receive a vote on the floor of the United States Senate."
President Trump told the crowd at his rally in North Carolina on Saturday, "I will be putting forth a nominee next week. It will be a woman." A video showing President Trump's first reaction to hearing the news after his rally in Duluth, Minnesota surfaced on Friday. The video shows the President's face as a reporter asks for his statement on Ginsburg's death: "She was an amazing woman…Whether you agreed or not, she was an amazing woman who led an amazing life. I'm actually sad to hear that."
He is certainly not alone in his sadness. Hundreds gathered on the steps of the Supreme Court Friday night in a vigil, bearing candles, signs, flowers, applause, and songs of mourning. The demographic of the vigil was widespread, with people of all ages and races in attendance.
A vigil attendee, Dominik Radawski, told Reuters in an article for NBC, "It just feels so nice to be out here with other people who feel the same way. There's no one here being angry. It's this sense of quiet contemplation, this sense of respect."
About the Writer
Grace Radeke, Journalist
Grace Radeke ('21) is new to writing for the LeSabre this year as a senior. She enjoys writing about politics and human interest topics. In her spare time...