34 year old kindergarten teacher kidnapped on morning run
Elizabeth Fletcher was kidnapped and killed while she was on a run early in the morning.
Elizabeth Fletcher was competing on a trail run in Memphis, Tennessee, at 4:20 am last Friday. She was last seen around 4:20 wearing a pink top and purple shorts.
On Sept 2, surveillance footage saw a man forcing Elizabeth into a black SUV. Over Labor Day weekend police had a substantial search after her husband told the police she never returned home from her morning run. It appeared in the video Elizabeth was seriously injured during the abductions.
On Tuesday they found a body that was later confirmed as Elizabeth. Around 6:45 a cyclist found her phone and a pink pair of shoes on a roadway.
On Sept 6th the search was over; they found her body behind a vacant home several miles from where she was kidnapped. DNA was found on her sandals, which was linked to Cleotha Abston, who will now face murder charges and kidnapping charges.
This isn't the first time Abston has run into the law; at just 11 years old he had a criminal record. In 2000, Abston was sentenced to 24 years in prison for aggravated kidnapping and aggravated robbery.
In May 2000, Abston tried to kidnap defense attorney Kemper Durand. Kemper made a statement saying that he was extremely lucky that he was able to escape. The night Abston kidnapped the victim, Abston put Kemper into the trunk of his car while being held at gunpoint for multiple hours until he tried to go to a gas station and force Kemper to give him money at an atm but someone walked in and Kemper yelled for help. He said in his statement that if the person wouldn't have seen him, he'd probably be dead.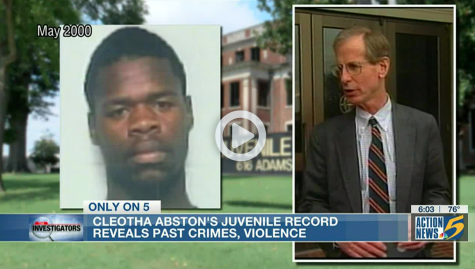 At the time, Abston was only 16 during the kidnapping. He was tried as an adult and was sentenced to 24 years in prison. He only served 20 years out of the 24 he was given. According to the Tennessee Department of corrections, he was released early due to credits he revived doing jail time before the sentence and for participating in the prison's job program.  
Abston's record showed his first arrest was in 1995, when he was 11 for theft. He was arrested numerous times after that incident. From October 1995 to May 2000, he got arrested for raping a male, of which he later testified in court. Abston was later charged and sent to Shelby County's Youth Services Bureau. Absoton's record also showed aggravated assault, violation of curfew, evading arrest, and a lot more.
About the Contributor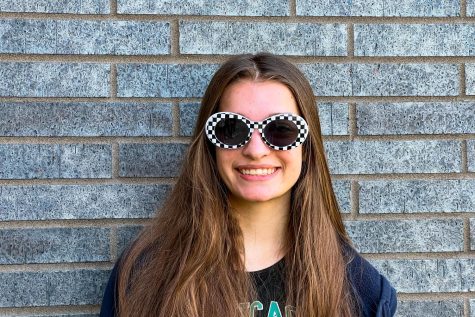 Danielle Murray, Journalist
Grade: Senior

Hobbies: Sleeping, going on walks, and baking

Favorite book: Ugly Love by Colleen Hoover

Favorite color: Pink

Favorite type of...