School Shootings: An American Legacy
On May 24, 2022, a gunman entered Robb Elementary School in Uvalde, Texas and killed nineteen children and two adults. This school shooting was the twenty-seventh school shooting in the United States in 2022. This was the deadliest school shooting since the Sandy Hook Elementary School Shooting in 2013. There have been a total of 337 school shootings in the US since 1999. Currently, the US is the leading country in school shootings, with 288 school shootings occurring since 2009 to 2018. The next highest country is Mexico, with a total of eight school shootings between the years of 2009 to 2018. 
After the Uvalde shooting, US Senators are scrambling to come to a bipartisan agreement on new gun laws. A similar attempt was made nearly a decade earlier in 2013 after the Sandy Hook  Elementary School shooting, but that legislation failed with a large opposition of Republican senators and a few Democrat senators. President Biden added pressure on the Senate, promising during a press conference on Sunday, May 29 that something will be done about gun violence. 
Debates over gun control ebb and flow in the US over time. Periods of contention often come after a mass shooting and as time passes, debates die down. The right to bear arms is ingrained in the United States Constitution via the Second Amendment. The Columbine High School Massacre in 1999 prompted nationwide debate over gun control when thirteen people were killed and over twenty were injured in a high school in Colorado. Other school shootings that have spiked the gun control debate are the Sandy Hook Elementary School Shooting in 2013 and the Marjory Stoneman Douglas High School Shooting in 2018. After a school shooting, there is typically an increase in proposed gun control bills, but rarely are the bills passed in Congress. In Republican majority legislatures, gun control restrictions are often loosened in the year following a mass shooting, while in Democrat majority legislatures, gun control restrictions are often prevented from loosening, but little new gun control restrictions are enacted. 
After Columbine, the National Rifle Association (NRA) doubled down on their efforts to protect the second amendment right to bear arms. The NRA also refused to cancel their annual convention, which was being held in Colorado less than a week after the the Columbine shooting. A similar situation occurred after the Uvalde shooting, the NRA refused to cancel their annual convention, which was held in Texas on May 27-29, three days after the shooting. Both the 1999 and the 2022 conventions were met with protests. 
After the Marjory Stoneman Douglas Shooting in 2018, State Legislatures took control of enacting gun control with seventy-six new gun laws passed at the state level. Possibly the most important act passed at the national level was the banning of bump stock, but beyond that, Congress failed to pass more gun restrictions. Frustrated with the lack of national action, students from Marjory Douglas High School traveled the country holding rallies and registering young people to vote. This action has led to gun control becoming an important topic in both political parties' platforms. With a lack of federal action on gun control in the past, there is doubt that there will be federal action after the recent Uvalde shooting.
The Senate will convene on June 6. Senators on the bipartisan gun control committee hope to have the framework for new gun laws to be completed by then. 
About the Contributor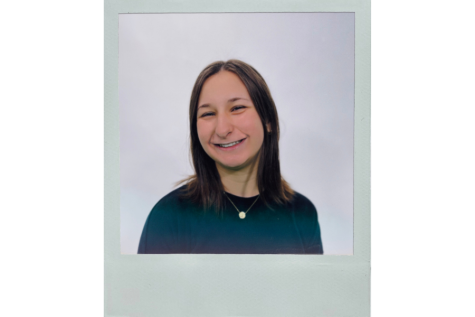 Eva Hesse, Journalist
Hi, my name is Eva Hesse. I'm a senior at Sartell High School and a future Marquette student starting in fall 2022. I plan to pursue a double major in...