Humans of Sartell: Sophomores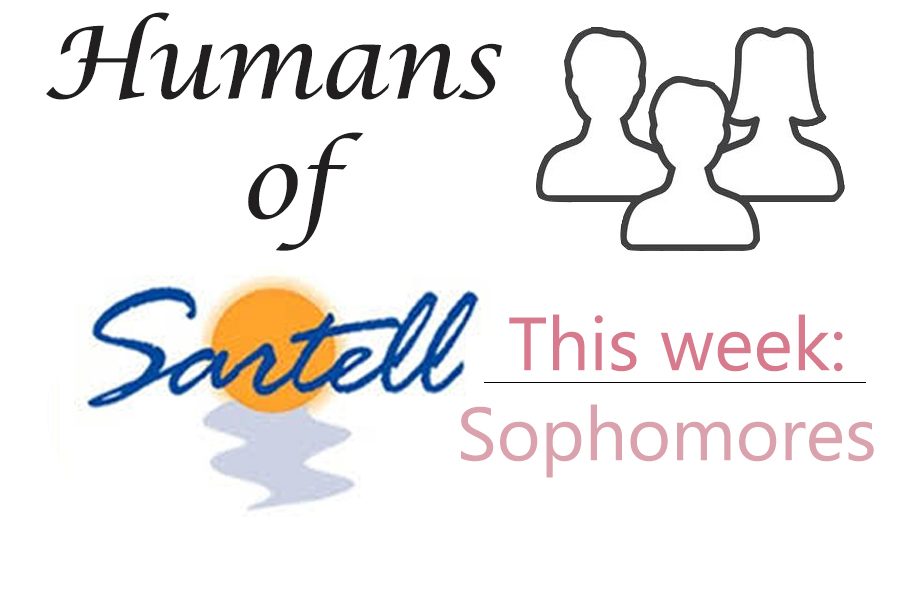 This week, Humans of Sartell interviewed SHS sophomores!
---
Emma Lathe, one of our many sophomores, has had a terrific last two years of high school and has had good encounters with upperclassmen. Emma does have friends whose siblings are in grades above her.
Like every other student at SHS has a favorite teacher, when it comes to Emma, her favorite teacher would have to be Hacker even though her favorite core class is English. Emma has not had many interactions with upperclassmen but when she has, they have been nothing but the best.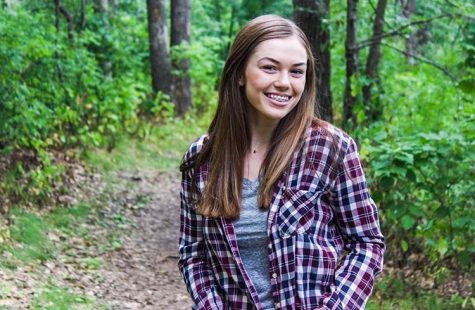 When it comes to music, Emma loves a little of every genre, rap included. Emma enjoys watching her favorite show, The Office, in her free time. Since Minnesota winters are sometimes tough, Emma's favorite article of clothing would have to be a hoodie.  Who wouldn't want to cuddle up next to a fireplace wearing a hoodie and sweats with some hot chocolate?
Michael Jackson is Emma's greatest legend. Emma would like to just have a conversation with Michael Jackson and hang out with him for one day.
---
John Engelkes, another Sabre Sophomore, has also really enjoyed his two years so far. John's favorite class so far would have to be AP World History just because of the classmates he has in the class with him. His favorite class is biology because he loves science classes. Mrs. Zidon is his favorite teacher because of the quirkiness she shows in class every day.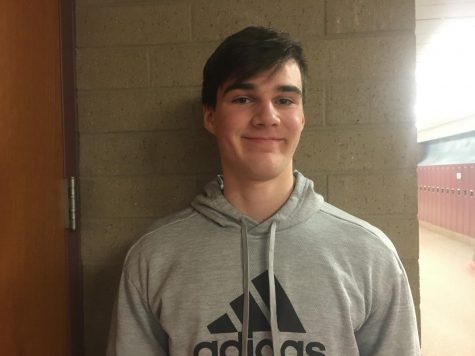 John's experience is nothing different from going from a freshman to a sophomore. Not many people's favorite genre of music is rap but for John, it would have to be. John's favorite tv show is Psych which is a cop show (sort of) and has a source who is a psychic that helps them solve cases.  Not many people enjoy wearing funky socks, but John's favorite article of clothing would be fun patterned socks.
---
Mathieu Jobin is a sophomore at Sartell High School, and talked about his past two years at the high school, "They've been pretty fun, it's gone by super fast, yesterday lowkey feels like Sabre Splash."
Although he's having a fun time in high school, being an underclassman has its struggles, "You know it's starting to get a little old cause if I were an upperclassman I wouldn't have to try to find a prom date but now I have to find a junior or senior prom date.  I would not have to have that problem if I were an upperclassman."
Underclassmen typically do not get along with upperclassmen, and Mathieu gave his personal experience "A lot of my friends are juniors and seniors." When talking about how nice upperclassmen are he said, "99.2%. There's always that .8% though."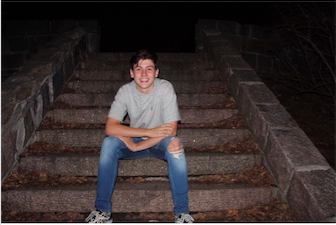 With two years of high school under his belt, Mathieu shared his opinion on the best class and teacher, "Sports Med [is his fave class] and Minder was probably my favorite teacher of this year." Mathieu is always on top of the latest music, and he shared what he has been listening to: "Lately, Lil Pump, Harvard Dropout, pretty good album. It's really bad though, but it's really good at the same time." He loves his Lululemon and Patagonia, but Mathieu says his favorite article of clothing is either shoes or socks. Lastly, who does Mathieu consider the three greatest legends, living or dead? "Tupac, Winston Churchill, Charles de Gaulle."
---
Katie Farrand is in her second year of high school and shared some thoughts on her time at SHS, "[It's] been really good.  Compared to the middle school, it's a lot better.  You get to know a lot more people cause you'll have classes with upperclassmen which is cool. I just like that the grades get to be intermingled because you feel like you truly get to be a part of the whole school."
She explained how much she appreciates the upperclassmen and the transition from freshman to sophomore year, "Being a sophomore is definitely better than freshman year.  People still treat you like an underclassman but you at least have some gathering of what's going on in this school, like how to cheer at sports games and stuff like that. People don't treat you like a freshman, but it's not like you're grown up, but it's fine, like no one's mean."
Katie also felt that she several friends in nearly every grade, "I'm in Concert Choir so it's 10-12th graders so I get to talk to everyone in every grade honestly. I'm actually friends with some freshman."
Katie talked about some of her favorites at the school, "Favorite teacher is definitely Jensen who is now Zidon, and [Mrs.] Box, and Mr. Scherer, all good ones." She also noted English class as a highlight for her high school years.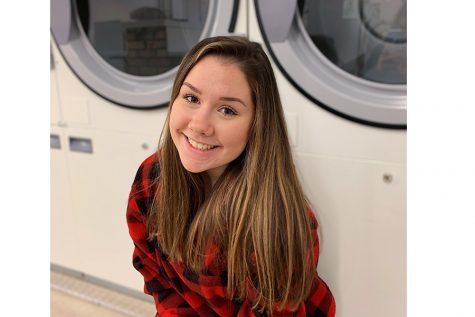 Katie almost always has music playing, "Mostly just rap, I'm a big Ski Mask the Slump God fan, and Shoreline Mafia—favorite, so good."
She even plugged her Spotify and would appreciate a follow, "My Spotify is katie_f22, and my most followed playlist is burger king; it's my rap playlist.  Go check it out, I would recommend."
Katie shared some of her fashion favorites, "Probably like sweatshirts and leggings, but specifically… I have these American Eagle jeans, they're light and they have a couple holes in them and they're just cute and they fit really well." Lastly, Katie gave her personal top three greatest legends of all time, "Robin Williams, Ellen, and Rosa Parks."
---
Stay tuned for next week's article, Sartell High School juniors!

About the Contributor
Emily Anderson, Journalist
I have lived in Sartell for 4 years now, and I am a senior at Sartell High school. I have a tenth-grade brother who attends SHS and three other siblings...