21 dead in Texas's deadliest modern shooting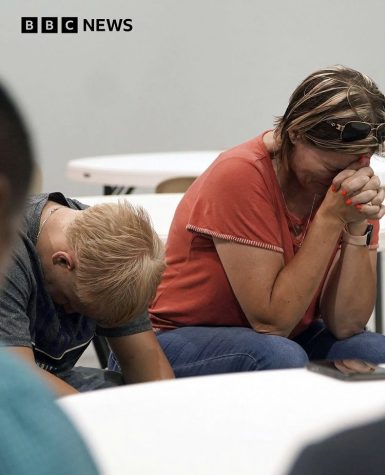 19 children and 2 teachers have been reported dead so far following the devastating mass shooting at an elementary school in Uvalde, Texas, just 85 miles west of San Antonio. According to USA Today, the gunman was an 18-year-old male armed with an assault rifle. Before coming to Robb Elementary School, he shot and critically wounded his grandmother. 
Not only was this shooting the most deadly in Texas history, but it is also the 2nd most deadly school shooting in United States history. It trails behind Sandy Hook, which had 27 deaths. It is also the 27th school shooting of 2021. It is possible, however, for the death toll to rise with the Texas shooting as there are currently at least four people in the University Hospital nearby.
A 66-year-old woman and a 10-year-old child have been improving in condition, going from critical condition to serious condition Tuesday night. Two other young girls wounded in the shooting have been revealed by the University Hospital to be in good condition.
Lt. Christopher Olivarez, of the Texas Department of Public Safety, stated that all of the children and teachers who died were all in the room that the shooter barricaded himself into after overpowering a school officer. After the shooting, He was fatally shot by other police officers that had arrived on the scene.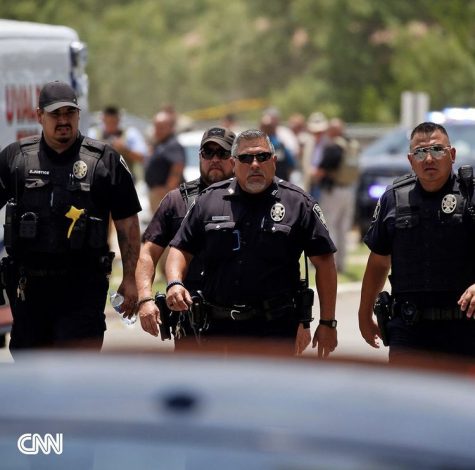 He was allegedly firing at two local police officers and one off-duty border control officer from behind a barricade, as the police had come in when the shooting was still active. From there, one of the officers on the scene "eliminated the threat" by killing the suspect.
The gunman left hints on his social media platforms that an attack like that could be coming. He had immediately bought two assault rifles at the age of 18 and claimed that kids should "watch out" now that he had them. There is no known motive for the shooting, and he acted alone as far as any investigators can tell.
This horrific event has led to a political wildfire, in which Democratic lawmakers are pushing for background checks and gun safety laws. In contrast, GOP lawmakers strongly oppose "any sensible gun-safety legislation," spoken by Senate Majority Leader Chuck Schumer in a CNN article.
Schumer expressed the grief he felt on behalf of the affected families by begging GOP senators to consider a bipartisan deal that can protect children without pushing too far in the GOP's boundaries for their preferred lack of gun control policy. Schumer made a broad statement to GOP lawmakers saying "…Please damnit, please think if it was your child or grandchild."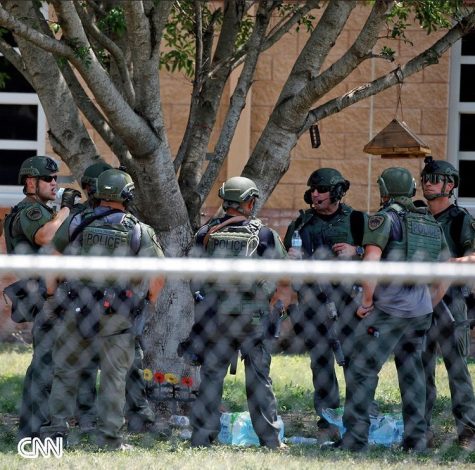 According to NBC News, Texas's governor, Greg Abbott, will be providing a statement on the matter alongside Lt. Gov. Dan Patrick; Texas House Speaker Dade Phelan; Republican Sens. John Cornyn, and Ted Cruz; and other politicians and officials.
According to NBC News, President Biden is pushing people to turn their "pain into action" in regards to guns in America following the Uvalde shooting. As well as this, there are alleged plans in the White House for President Biden to visit Texas, and possibly the school, sometime in the near future.
The shooting has led to a downpour of support from nations all across the world, including Ukrainian President Volodymyr Zelenski. He said that "the people of Ukraine share the pain" of those who were involved with or traumatized by the shooting.
About the Contributor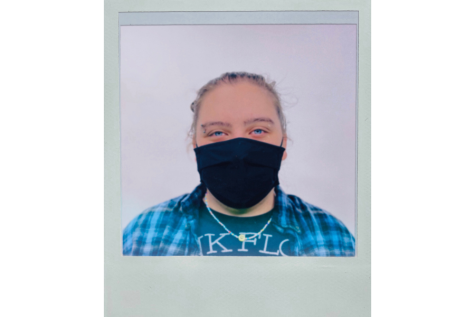 Tobi Lundy, Journalist
Hi! I'm Tobi Lundy, and I am a senior journalist at Sartell High School. I grew up mostly in Elk River, Minnesota, and I moved to Sartell in middle school....