Avalon Heckman's clothing brand "Forever Fighting" is now available
Avalon Heckman, a sophomore at Sartell High School, started up a business of her own supporting the issue of mental health.
Second Street Coffeehouse hosted Avalon as she kicked off her business, Forever Fighting, on April 30th, 2022.
Heckman is very passionate about bringing more attention to mental health and wanted to create a way to get people together to create a safe place to speak about it.
Heckman stated in an interview prior to her business launch: "I have a strong opinion on mental health and I feel people need to pay attention to others who may be going through mental health issues. I wanted to create a safe place for everyone to come and know they are welcomed and loved."
When Avalon started her business, it was not easy. She said, "I researched a ton to see what products and businesses are the best to use for everything: my website and clothing I used. I had my parents figure out the business side of it, and my mom was a big help with the designs. Creating the designs was the easiest part because I knew what I had in mind, but putting everything together I feel was the hardest part, and it took the longest because I had to figure out all of the logistics."
Her parents were a huge help when figuring out the logistics of the business, and she said she is very grateful for all of the help she received. Avalon is only a sophomore in high school, has both school and sports on her plate, and still managed to launch this business enlightening mental health.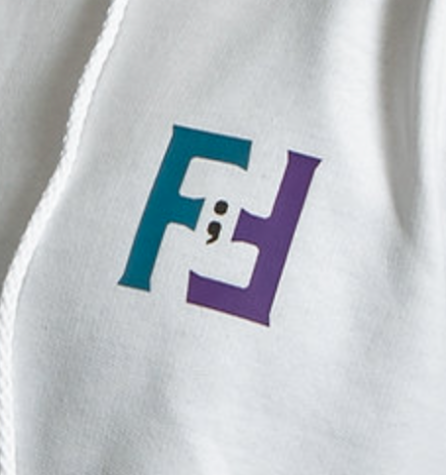 Avalon's business logo has a lot of meaning behind it.
"It's an F and a flipped upside down F and in between is a semicolon. The F's stand for Forever Fighting which is my business name. To me, that is a way of saying you are never done fighting, and you are always going to fight to be happy," said Heckman. "The semicolon in the middle is also very special because when it is used in writing, it continues a sentence instead of ending it with a period. I see it as instead of ending your life, keep pushing and fight to continue."
The thought process that was put behind all of her clothing came from the heart and is super special to her. 
To check out Avalon's business click here
To check out the Forever Fighting Instagram page click here.
About the Contributor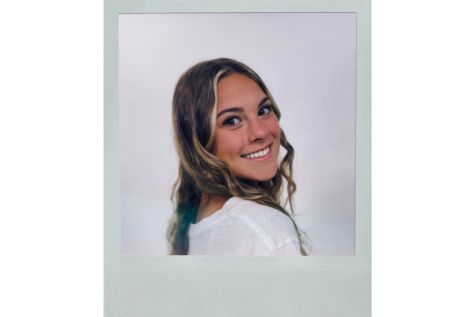 Alivia Jacobs, Journalist
Hi! My name is Alivia Jacobs, and I am a senior this year. Some of my favorite hobbies outside of school are dancing, hanging out with my friends, traveling,...