The NBA semifinals are here
This past weekend wrapped up the last two games of the NBA quarterfinals, with the Mavericks and Celtics advancing after they both won game seven in their series.
"
I think (The Celtics) they're a great team, they have great chemistry and they have an opportunity to win one."
— Giannis Antetokounmpo, Bucks player
The Celtics won game seven at home versus the Milwaukee Bucks. This series was a very entertaining one, with young star Jayson Tatum leading Boston, and Giannis Antetokounmpo leading the Bucks. The Celtics came out kind of sluggish and slow at the start of game seven, but then started to make some shots and blew the Bucks out and ending up winning 109-81. Even though the Bucks lost, Antetokounmpo set a very impressive record. He is the first player ever in a series to score 200 points, grab 100 rebounds and have 50 assists in a single series.
"
Everybody acts tough when they're up."
— Luka Doncic, Mavericks player
The other series was the number four ranked Dallas Mavericks vs the top seeded Phoenix Suns. During this series, the home team averaged an 18 point win when at home. This all changed in the game seven, when Luka Doncic took the game into his own hands. At halftime, Doncic had the same amount of points himself then the Suns had in total. The score was 57-27, and this blowout was expected by nobody, especially because the Mavericks were projected to lose this series. The Suns were lead by an up and coming star Devin Booker, and veteran guard Chris Paul.
The semifinals are set to start this Tuesday the 17th, with the Miami Heat vs Boston Celtics Game 1. Wednesday starts the Western Conference Semifinals with the Golden State Warriors vs Dallas Mavericks Game 1.  Stephen Curry vs Luka Doncic should be a very good matchup to watch in this series, and Jayson Tatum vs Jimmy Butler in the other series.
About the Contributor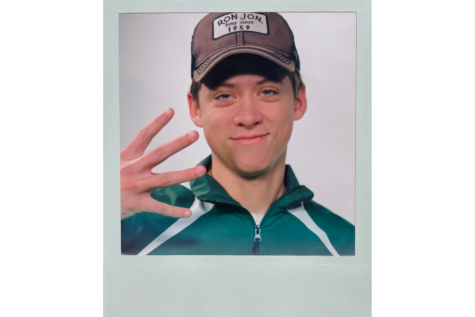 Alex Ehrlichman
I am a senior at Sartell High School. I enjoy spending time with friends and family in my free time. I have a cabin in Cold Spring and most of my time...