Second body found in Lake Mead
Human remains and other artifacts surfacing as lake water levels drop
Two bodies have recently been found in Lake Mead, the largest reservoir in the US, located about 30 miles southeast of Las Vegas.  
Lake Mead, located behind the Hoover Dam in Clark County, Nevada is the largest reservoir in the nation, and has been seeing a rapidly decreasing water level due to the current severe drought. Lake Mead supplies drinking and agricultural water to the states of Nevada, Arizona, California as well as some of Mexico with its primary supply coming from the Colorado River. The Colorado River and Lake Mead supply roughly 90 percent of southern Nevada's drinking and agricultural water. Lake Mead recently dropped below 1,056 feet in elevation. At its highest level, Lake Mead was near 1,225 feet in elevation. (These levels are based on altitude, not depth, which varies.) 
The first body was discovered by boaters on May 1 and is a suspected murder victim, who died from a gun shot wound some time between the mid 1970's and early 1980's based on clothing and other items found with the body that was discovered inside of a metal barrel. A second metal barrel was found in the same proximity though it did not contain any remains. There is an ongoing investigation by police to determine the identity of the person, as well as to open up a homicide case.
The second body found by paddle boarders in a recreational area of the lake was found less than a week after the first body was found in a barrel. Investigators do not believe the second case is a homicide as told to the Associated Press. There is no evidence of foul play, though the exact cause of death has yet to be determined. 
Clark County Medical Examiners have been notified and are also working to identify the remains, which may take some time due to the condition of the remains. Experts are using forensic anthropology to gain further insights into details regarding the skeletal remains, which may ultimately help identify the bodies. Experts are also comparing medical records and other data in Clark County to help identify the remains. the precise details surrounding the deaths are unknown at this time. Some speculate the bodies may be attributed to the Vegas mob or mafia though these speculations are also unconfirmed at this time. 
The water level is now down to 35 feet from last year alone, and is expected to continue to decrease. Not only will more artifacts from the past be found, but the rapidly lowering water supply poses a greater threat to those dependent on the water from the reservoir and power from Hoover Dam. The park expects additional discoveries may be made at Lake Mead as water levels continue to decline. 
About the Contributor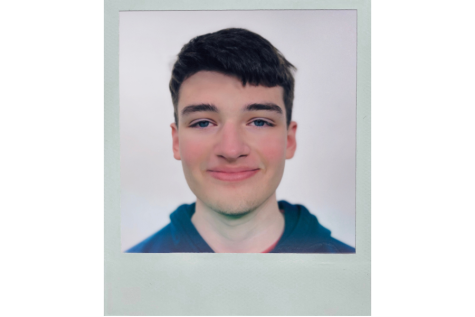 Benjamin Greshowak, Journalist
Hello there, I am Ben, and I am a senior at Sartell High School. My favorite subject(s) in school are history and government. I am a Cadet NCO in the Civil...