The Minnesota Wilds historic season comes to an end
The Wild lost in the sixth game against the St. Louis Blues on Thursday, May 12. The series was 3-2 in favor of St. Louis in the seven-game series. The winner of the series would go on to the second round of the playoffs to advance to play for the Stanely Cup.
The Wild won games two and three with the winners of games one, four, five, and six belonging to the Blues.
The game started out like any other game. The Blues put pressure on the Wild and showed them they owned their home ice to win for their fans.
At the end of period one, the game was 0-1 Blues.
The second period consisted of many defensive actions for the Wild, but the period had ended 0-4 with the Blues dominating the Wild.
At the end of the third and final period, the Blues advance to the playoffs with the final score being 5-1.
Minnesota fans have seen the Minnesota Wild show off their skills this season, even though they fought hard in the series.
The top goal scorer, Kirill Kaprizov, scored 47 goals in the 81 games he played, but that did not stop other players from showing off during the playoff games.
Even though Kirill showed off in the playoffs too, there were other players who showed what they could do too.
This is a tough loss for the wild, but that will not stop them from having one of the record-breaking and historic seasons of the Wild history.
About the Contributor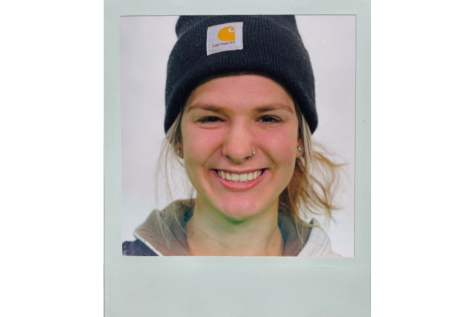 Kendall Herman
I grew up in Sartell, Minnesota, but I now live in St. Cloud. I love spending time with my family and hanging out with friends. I love watching sports...