Closing the curtain: seniors' last show
It's an hour before the Saturday night show, Tuck Everlasting, and the green room behind the Sartell High School Theater is a chaotic scene. Makeup bags and bobby pins cover the white countertops as hoards of teenagers cluster around brightly lit mirrors. A strong smell of hairspray permeates the air as the actors rush to complete their makeup and 1890s hairdos. A call comes from the stage "Ten minutes to mic check!" A cacophony of voices respond, "Thank you ten!"
This pandemonium may seem overwhelming to an outsider, but it is par for the course for the seasoned veterans of the theatre department. This cast and crew contains twelve seniors, Lance Anderson, Anthony Berndt, Kate Ellis, Audrey Gillian, Sonja Hackenmueller, Eva Hesse, Maxx Jokela, Andi Koester, Spencer Lathe, Kate Manning, Salma Maray, and Josh Nguyen, for whom this will be their final performance at Sartell. Whether this is their first show with Sartell, or their twelfth, the seniors struggle to keep in their tears as they reflect on their time here.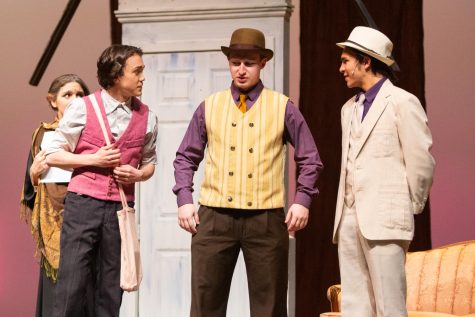 Senior, Lance Anderson says, "Theatre has not only taught me acting skills, but it has also taught me ways to emotionally connect with friends…it taught me to communicate better with the ones I love." 
Senior Spencer Lathe shares, "It has helped me discover who I am." Lathe is a newcomer to Sartell theatre, with this show being his first. 
The seniors have had a wild high school theatre experience. From power outages, moving schools, canceled shows, to Zoom theatre, these seniors have rolled with all the punches. For many of them, this show feels like the return to normal theatre once again. I asked the seniors what their favorite memories of theatre were. 
Kate Manning reminisces on her high school theatre days. "I would say this year's one-act would be my favorite memory. We were able to retell a story that was unheard of and impact our audience. The cast and crew were able to bond through deep discussions on history and the meaning behind the words. It was just such a special show because we not only took first place, but we were also able to take something out of it and impact not only ourselves but also our audience."
Manning is referring the Sartell's One-Act play "The Murder of Lidice" by Edna St. Vincent Millay. Their performance won first place at MSHSL One-Act Sub-Sections and tied for third place at Central Lakes Conference Sections.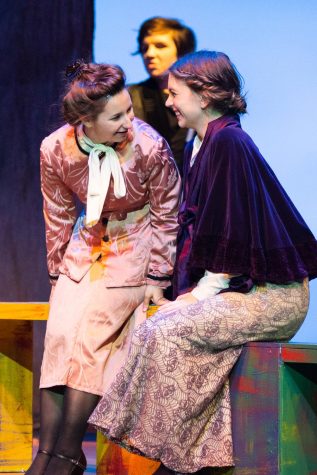 "My favorite memory was the power outage [during The Music Man] because it helped me see that in the theater, everyone will come together to support each other." Senior Salma Maray replies with a smile, "We all have each other's backs."
Maray is referring to Sartell's last performance of The Music Man in 2018 when the power in the old high school suddenly went out due to a power line fire. Instead of ending the show early, the cast and crew rallied together and decided to continue. The whole cast gathered on stage, lit by audience members' cell phone flashlights, and finished the show.
Although this is the last time the seniors will perform together in high school, it isn't the end of performing for all of them. Seven of the twelve seniors see themselves doing theatre in some capacity in their futures. 
"Although I'm not pursuing theatre professionally, I plan to use community theatre as an outlet to express creativity," responds Anderson. 
Andi Koesters adds, "I also plan to continue theatre in college."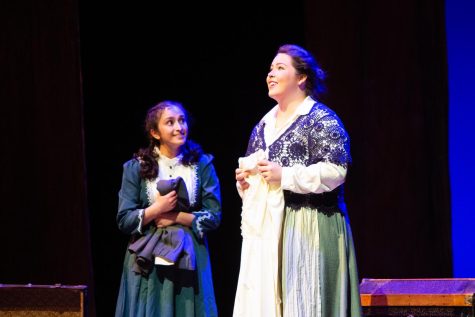 After a quick mic-check and rigorous warmups, the cast and crew gather together in the choir room for a final goodbye before heading on stage. Then they rush to places, choking back tears, to give one final, epic performance before the curtain closes on this chapter of their lives. 
About the Contributor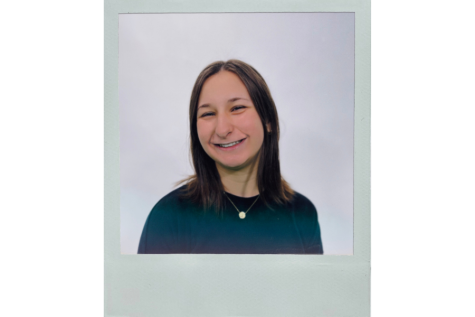 Eva Hesse, Journalist
Hi, my name is Eva Hesse. I'm a senior at Sartell High School and a future Marquette student starting in fall 2022. I plan to pursue a double major in...