This is the perfect album for any rap fan
Future, the king of trap music, has finally released his 6th official studio album. Fans have been waiting over two years for Future to bless us with another album. Expectations were high for this album following his #1 debut album on billboards top 200 High off life back in 2020.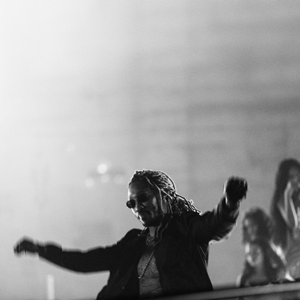 High off life did great numbers selling 153,000 units in the first week of release. One reason Future is respected so much in the music industry is his ability to switch up flows and match the energy of the beats he choses to rap on.
April 29, 2022 we received I NEVER LIKE YOU an album that has already made a great addition to Future's discography. The album comes with 22 consistently good tracks from top to bottom. This album brings a good amount of mellow chill songs like "Puffin on Zooties"  which is a must listen. Future brings energy as well to the album with songs like "Like Me" featuring hit artist Lil Baby and 42 Dugg, my personal favorite.
It truly is a great mix of trap and mellow rap perfect for people looking to listen to rap. Future did his job on the album bringing some top tier verses, and I can say the same for his features. Future assembled a team of 12 features including rappers Lil Durk, Young Thug, and Drake.
Another one of my personal favorites would be "I'M ON ONE (Ft Drake)" a song that brings a catchy hook and a solid Drake verse. If you're looking to enter the world of rap this album is perfect for just that.