Local Minnesota Civil Air Patrol Cadets attend region wide wing conference
Minnesota Wing hosts regional CAP conference from seven states, awards Congressional Gold Medal.
On April 22-24, members of the Civil Air Patrol, the Official Auxiliary of the US Air Force conjoined for the first Minnesota Wing conference since 2019, a significant moment for the organization as local and nationwide Covid regulations lessen.
Hundreds of Civil Air Patrol cadets and adult, or senior members from across the state of Minnesota and six other states in the region gathered to honor the family of two Congressional Gold Medal recipients, as well as recognize current member's outstanding achievements. Cadets and adults also participated in training, activities and learning sessions related to Aerospace, Emergency Services and more at Cragun's Resort in Brainerd, Minn.
Civil Air Patrol (CAP) is an auxiliary of the U.S. Air Force has 24 Squadrons throughout the state of Minnesota and more than 800 adult members, more than 700 cadet members, 136 air crew, 927 emergency responders, 19 single-engine airplanes and 1 glider.
CAP members from the local squadron, the St. Cloud Composite Squadron, were in attendance in force bringing twenty five members to the event. For some it was the first conference in two years, but for many who have since joined during the Covid 19 pandemic, it was the first time experiencing such an event in person. 
The posthumous presentation of the CAP Congressional Gold Medal was presented to the Capt. Alex Ramos, CAP, the great nephew of James and Maxine Brown, a husband-and-wife duo and CAP members who served with the auxiliary during World War II. The family members of James and Maxine Brown were presented the award during part of a special ceremony during the CAP Regional Conference.
During World War II, CAP missions covered a wide range of support such as Coastal Patrol including anti-submarine combat missions, Homeland Security, Search and Rescue and Natural Disaster Support, Emergency Transport of personnel and cargo, Border Patrol, Air Defense, Observation Training Support for Army Units, Forest Fire Spotting and of course Cadet Programs and Aerospace Education for youth. 
The CAP Regional Conference is a gathering of cadets and adults from squadrons from seven states including Minnesota, Iowa, Kansas, Missouri, Nebraska, North Dakota and South Dakota to learn and share as well as celebrate and commemorate a wide variety of major achievements accomplished by CAP members in the region. Col John O'Neill, Civil Air Patrol, North Central Region Commander and Col William Hienz, Civil Air Patrol, Minnesota Wing Commander led the Regional Conference. Brigadier General Robert Cayton, a retired Minnesota Air National Guard Chief of Staff served as the keynote speaker, engaging all from age 12 to 75 with his Apollo 11 moon landing presentation and life lesson comparisons.
Civil Air Patrol, the longtime all-volunteer U.S. Air Force auxiliary, is the newest member of the Air Force's Total Force. In this role, CAP operates a fleet of 560 aircraft, performs about 90 percent of continental U.S. inland search and rescue missions as tasked by the Air Force Rescue Coordination Center and is credited by the AFRCC with saving an average of 82 lives annually. CAP's 66,000 members also perform homeland security, disaster relief and drug interdiction missions at the request of federal, state and local agencies. In addition, CAP plays a leading role in aerospace/STEM education, and its members serve as mentors to over 28,000 young people participating in CAP's Cadet Programs. Visit www.GoCivilAirPatrol.com or www.CAP.news for more information.
About the Contributor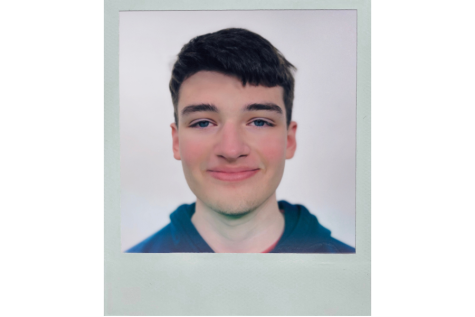 Benjamin Greshowak, Journalist
Hello there, I am Ben, and I am a senior at Sartell High School. My favorite subject(s) in school are history and government. I am a Cadet NCO in the Civil...