Closer look at Ketanji Brown and her Senate hearing
In a 53-47 senate vote on Thursday, Washington D. C resident, Ketanji Brown Jackson, was officially voted in as the first black woman to be on the United States Supreme Court in the entire 233 years of Supreme Court history.
Born in March 1970, previous Miami resident Ketanji Brown wished as a high schooler to be appointed to the high court. Her love for law stemmed from her father, who also attended law school, and she recalls doing her preschool coloring book next to her father while he did his law school work. She did her undergraduate and law degrees at Harvard Law in the 1990s, and she married one of her classmates there. 
She spent the majority of her legal career working for private law firms and acting as a public defender in a court of law. Furthermore, she had numerous federal court clerkships throughout her life, even going so far as to have a clerkship for Supreme Court Justice Breyer in 1999-2000. She was essentially a postgrad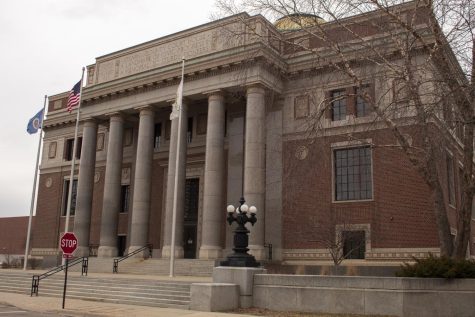 personal attorney for a variety of federal judges.
Former President Obama nominated her to the United States District Court in 2012 where she underwent a variety of noteworthy cases, including the case that prevented Former President Trump from using his power to avoid court hearings and not providing legal documents.
After Justice Stephen Breyer announced his retirement in January, President Joe Biden announced one month later that he would nominate Ketanji Brown to the Supreme Court to fill the upcoming vacancy. In the vote, the entire Democratic caucus as well as three Republican senators voted in favor of her appointment. And then, in a nearly split senate vote, she was voted into the Supreme Court on April 7th, 2022.
This decision was met with harsh criticism from the majority of GOP lawmakers. She spent the majority of her hearing being bombarded with questions on critical race theory, her part in defending possible Guantánamo Bay terrorists, and her previous sentencing of sex offenders, as well as, she was accused frequently of being a radical leftist who has extremist views on race and crime.
Many Republican senators have been questioning Ketanji Brown on whether or not she uses CRT (critical race theory) as a biased force in her thinking as a judge. Others, like the Republican National Committee, made a variety of tweets linking Justice Jackson to CRT. In fact, Critical Race Theory made its way into a good portion of her senate hearing despite her having not mentioned anything related.
GOP senators at the hearing, such as Senator Lindsey Graham, spent their time attempting to prove that she was in favor of mild punishment for child pornography charges, to which she replied "Senator, every person in all of these…documents, I sent to jail." 
The criticism became so intense, that the Republican senators who voted against her actually walked out of the Senate hearing whilst the others were celebrating Justice Jackson's appointment.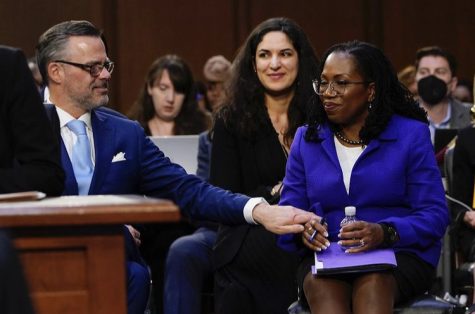 Senator Cory Booker had this to say about Justice Jackson's appointment: "Today, you are my star. You are my harbinger of hope." This message seems to be a general consensus for many Black Americans, especially young Black girls. Many Black women currently attending law school have expressed their appreciation for seeing themselves represented in a place that once seemed so unattainable.
An article from BBC.com highlights the voices of young Black women in law, including Christine Ayanna Croasdaile. "Even with our accolades and education, we are oftentimes barred from the very positions we have prepared for, hoped for, and prayed for. So having this esteemed force in the field of law join the bench and highest court of these United States would mean the world for every little black girl to know that they too can aspire for the best and be a vessel of wisdom and justice in this country and beyond… Even though the constitution was not written with us in mind or penned with us at the table, we are still more than capable of interpreting it in a way that ensures equality for all of us – something that Judge Ketanji Brown Jackson has an audacious record and reputation of doing."
About the Contributor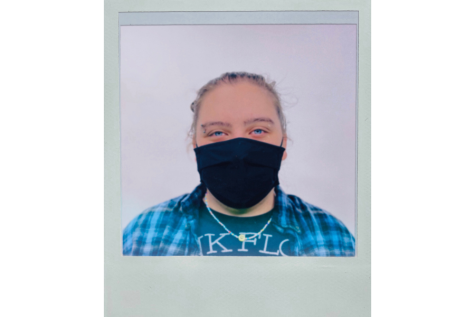 Tobi Lundy, Journalist
Hi! I'm Tobi Lundy, and I am a senior journalist at Sartell High School. I grew up mostly in Elk River, Minnesota, and I moved to Sartell in middle school....