Saint John's University wins the MIAC Championship against Macalester College
The MIAC championship was played Sunday at 2:00 in Sexton Arena, which is where St. John's University sport play. The game was against the number one seed, Saint John's University, vs the number six seed Macalester College. The winner of this game gets an automatic bye into the D3 national tournament which is basically March Madness for D3 colleges.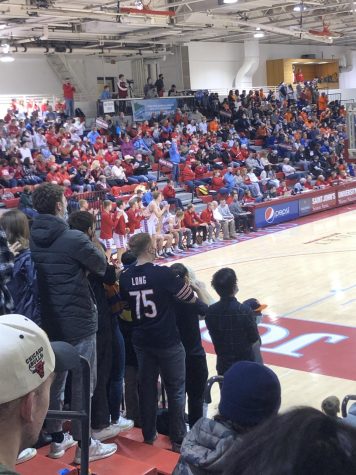 Saint John's comes in as the heavy favorite with a record of 22-4 going into the game. They are led by 6'6 sophomore wing Ryan Theisen, who averages 12.3 points per game for the Johnnies. Some other key players for the Johnnies are Kooper Vaughn who is a 40% 3pt shooter and Zach Hanson who is a 5th year senior with veteran leadership and also hasn't lost a playoff game. 
Macalester comes in as the underdogs because they had to beat St.Scholastica to get into the MIAC tournament. In the first game, they upset number 3 seed Carelton 70-56. Then they went on to beat the number two seed in Augsburg by 2, 76-74. The Soaks are led by sophomore guard Caleb Williams who is averaging 17.2 points and shooting 43.1 fg% and 37.5 3pt%. Other key contributors for the Soaks are Coby Gold and Gabriel Ramos, who average 12.4 and 13.1 ppg respectfully.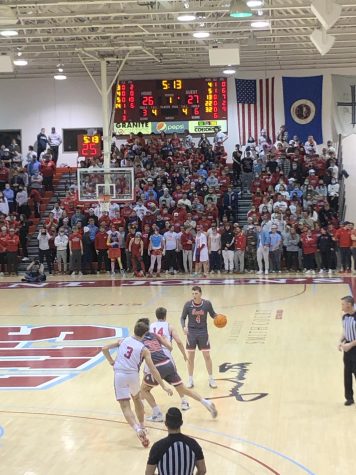 The game got off to a hot start. Kooper Vaughn opened things up with a triple for the Johnnies' first basket and then Caleb Williams hit a deep three to beat the shot clock to answer. Gabriel Ramos then came to get 7 straight points for Macalaster for them to lead midway through the first half. St. John's slowly chipped away at the lead with the help of Zach Hanson and his paint scores. Right before the half ends, the Johnnies run a 3 point play to Kooper Vaughn but the play goes to scrambles. Carson Schoeller ends up with the ball and hits a clutch triple to cut the Macalaster lead to one. Kooper Vaughn lead the Johnnies in scoring at the half with 8 points but Macalester's own Caleb Williams had 13 points.
The second half starts, and it is neck and neck. After the timeout, Saint John's took when they were down 5 with 15 minutes to play, they started playing like the one seed that they were. They hit 3's, clutch layups, and free throws to eventually get the lead midway through the half. The lead kept changing with no team pulling away, until Blake Berg, a sophomore guard for Saint John's got seven straight points with the final two being an electric dunk to give the Johnnies the lead.
With some clutch scores at the end, Saint John's won the game in a nail bitter 75-71. Macalester put up a fight with Caleb Williams scoring 18 pts, Gabriel Ramos had 17 points, and Coby Gold had a game-high up four 3pt field goals. Saint John's was led by their bench of post-Carson Schoeller with 16 pts, Blake Berg with 15 pts, and Saint Thomas transfer Jared Raimey added 10 for the Johnnies. With that win, Saint John's gets an automatic bid into the big tournament.
They will be playing in UW-Platteville Friday, March 4th against Calvin.
Brady Husmann
About the Contributor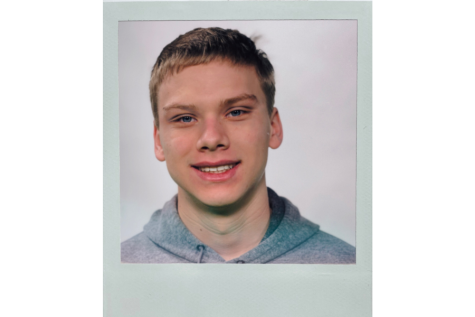 Brady Husmann
My name is Brady Husmann, and I am a junior at Sartell High School. I like to play basketball and attend sporting events. What I do on my free time is...