Man shot by police in Brooklyn Center
Protests after the killing of Daunte Wright
Daunte Wright, 20, died after being shot by police in Brooklyn Center, a suburb of Minneapolis on Sunday. This shooting comes during the ongoing trial of Derek Chauvin, a police officer charged with murdering George Floyd in May of 2020. 
The Minnesota Bureau of Criminal Apprehension confirmed that they were on the scene of an officer-involved shooting in Brooklyn Center only 10 miles away from downtown Minneapolis. 
The shooting sparked civil unrest in Minneapolis Sunday night in a city that is already tense due to the Chauvin trial. Governor Tim Walz has dispatched the National Guard and Brooklyn Center schools are closed in response to the unrest in the area. 
According to his mother, Daunte Wright was pulled over for having an air freshener in his rearview mirror which is illegal in Minnesota. According to the police after pulling over Mr. Wright, they made him exit his vehicle and determined he had an outstanding warrant, exactly what for is unknown at this time. According to police, Mr. Wright attempted to reenter his vehicle and was subsequently shot before entering. 
According to a statement from Brooklyn Center police, life saving first aid was attempted, but Mr. Wright died at the scene. In the same statement, they indicated the police body and dash cams were activated. 
Riot police fired chemical irritants, flashbangs, and other munitions at protesters who had gathered outside of the Brooklyn Center police department. Protests started mainly peacefully until police declared the gathering unlawful and ordered the protesters to disperse, which they did not. 
Brooklyn Center Mayor Mike Elliot declared a citywide curfew until 6 a.m. Monday morning as protests escalated in the city. 
This story is currently developing.
About the Contributor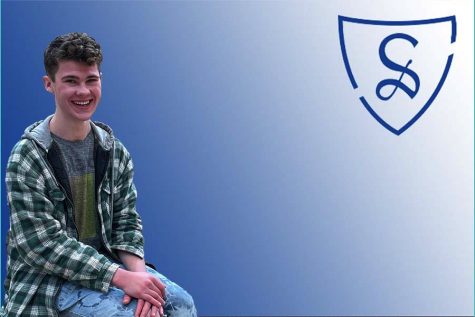 Luka Alexenko, Journalist
Grade: Senior

Hobbies: Collecting records and feeding a burgeoning bubble tea addiction.

Where I'll Be In 10 Years: 29 and in a lot of student debt.

Current...