Open up the Gaetz
The Matt Gaetz investigation: what you need to know.
The United States Justice Department is investigating whether Florida representative and conservative firebrand Matt Gaetz violated federal sex trafficking laws. The investigation stems from the arrest of one Joel Greenberg, a former tax collector for Seminole County, Florida, who was indicted in August of last year for sex trafficking and other crimes.
Federal investigators believe that Mr. Greenberg met with several women through websites that connect people who go on dates in exchange for gifts and other expenses according to sources with knowledge of the alleged encounters. Mr. Greenberg then introduced these women to Representative Gaetz who would also have sex with them the same sources say. Gaetz is also suspected of using federal campaign money to pay for these encounters.
Federal investigators are also looking into whether or not Gaetz had a relationship with a girl that began when she was 17 and whether that relationship also broke federal sex trafficking laws. Investigators are also examining Gaetz's connection with a fake ID scheme operated by Greenberg. 
The investigation into Representative Gaetz was opened during the final months of the Trump presidency and was initially only part of the larger investigation into Joel Greenberg. The New York Times obtained receipts from both Apple Pay and Cash App that show payments from Rep. Gaetz to Mr. Greenberg and then to one of the women involved, along with separate receipts that show payments from solely Mr. Greenberg to a separate woman. Both women told their friends that payments were in exchange for sex, two people familiar with the conversations told the Times. 
According to messages obtained by the New York Times, Gaetz and Greenberg had told women to meet at specific times and locations throughout 2019 and 2020 along with the amount that they would be willing to pay. 
Under current law sex among adults can constitute sex trafficking if one person uses force, threats, fraud, coercion, or if there is some form of payment involved. Sex trafficking charges carry a minimum of 10 years in prison up to 30 years for adults and life in prison for trafficking minors. 
Representative Gaetz has firmly denied these allegations and insists that they are part of an extortion scheme against him and his father. However, sources suggest that during the waning days of the Trump presidency Gaetz privately asked President Trump for a blanket pardon for himself and other congressmen for any crimes that they may have or would commit.
At the time of writing this investigation is still ongoing.
About the Contributor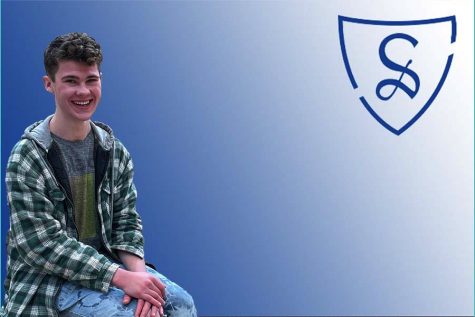 Luka Alexenko, Journalist
Grade: Senior

Hobbies: Collecting records and feeding a burgeoning bubble tea addiction.

Where I'll Be In 10 Years: 29 and in a lot of student debt.

Current...