BioLife in Waite Park is in need of plasma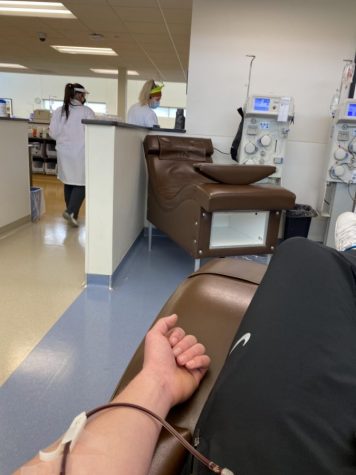 Right now at BioLife the demand is high for plasma and if you're over 18 you should consider donating.
According to their website, BioLife Plasma Services "is an industry leader in the collection of high-quality plasma that is processed into life-saving plasma-based therapies. They operate numerous state-of-the-art plasma donating centers throughout the United States and Austria."
BioLife says they are "committed to safety through superior service, [they] strive to ensure the safety of… donors and the patients who receive life-saving plasma-based therapeutics."
They have many clinics and donations centers all over the United States.  Because we have one right here in our community, you should take advantage of helping out your fellow citizens.
BioLife is pretty busy collecting plasma these days.  The reason that plasma is in such high demand is because of the Covid-19 crisis. The ways they use your plasma is to test for different treatments for Covid. They are hoping to help out patients who are really struggling with Covid symptoms.  
If you have had Covid and have the antibodies, the demand is huge because they are taking those antibodies and trying to make a vaccine. Donations are in such high demand that people who may have otherwise been deferred, now have more opportunity to donate. 
Right now they are running a promotion that if you donate eight times, they will pay you 600 dollars. That means if you went two times a week for a month you could make a over 60 dollars an hour for sitting there and donating! That is a deal if you ask me. 
I recently went in to donate plasma at BioLife.  My experience was great! I think getting my finger pricked hurt the most. The doctors there are very nice and very fun to talk too. When giving plasma you get a needle into your arm vein like an IV, and they take your blood and separate the plasma and the red blood cells.
Once you fill-up the blood bottle, they pump it back into you. This process happens about 10 times until you reach the number of milligrams your body can donate safely. Mine is 889mg because I weigh around 210 pounds and am about 6'3. Also, the chairs that you sit in have to be the most comfortable thing I have ever sat in. So it's actually kind of relaxing. 
The last thing I would like to encourage you to donate because you could be saving lives. 
About the Contributor
Garrett Maras, Journalist
Garrett Maras ('21), loves to fish and hunt. Some of his favorite things to hunt are ducks and geese. Garrett loves to swim and has been swimming ever...