The unbearable pressure of being exceptional in quarantine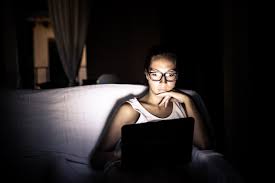 8:30 am, the first battle of the day as I reluctantly force myself to relive the same monotonous ponderance of procrastination week after week. For a split second, before one of my many alarms shatters the silence, I forget about this new normal. This isolated reality and I voluntarily engulf the stillness, but just as it takes shape it disappears. 8:50 am, the stinging brightness of my laptop screen burns my eyes. I struggle to fix my disheveled appearance, masking my tiredness with optimism. Cameras on, fatigue is masked, a smile is pasted, and it's time for class. This unbearable new normal is slowly closing in on my already isolated thoughts, but at least I'm in bed. Right?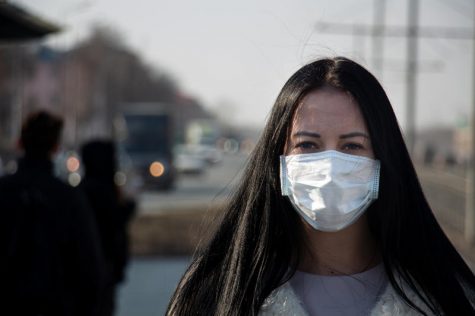 Earlier this year, the world was introduced to the Covid-19 virus and in just 10 short months the world has become a very different place as countries are brought to a standstill, hospital systems are pushed to capacity, and the global economy has been dragged into what may be the worst recession since World War II. When WHO declared Covid as a pandemic, just days later President Trump declared a national emergency, forcing residents into mass quarantine. What was then considered a temporary change has become the new normal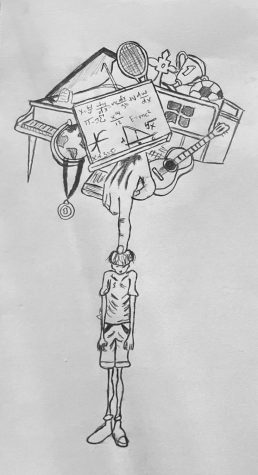 for people around the world, being a difficult change, especially for students. As many as 3 million children in the U.S. haven't received any education since their schools closed in March, yet schools continue to pile on heavy loads of homework, assignment, and tests, virtually ignoring the long-term effects of this isolation. Teachers assume that with students at home, they must have hours of free time, so it's the best time to shove months of learning into their already stressed lifestyle.
First of all, we are high school students, literally children ranging from the age of 14-18, and we already have problems admitting to ourselves that we are lonely. We "invent" a myriad of problems that we buy into and encourage others to do the same. We experience a form of mental block, that in some ways is distracting us from the reality of our situation. When something becomes too hard, we run to the nearest youtube video, or scroll for hours on TikTok, wondering if this anxiety will fade, yet schools are so eager to jump right back into life before 2020.
I would be lying if I said that I haven't stopped more than 20 times while writing this article just to watch a video or browse through Twitter trying to find something interesting. I once watched one TikTok more than 100 times, while proceeding to laugh unnecessarily for the next 10 min. Yeah… I'm definitely mentally stable.  In summary, we are devoid of any motivation. However, we are expected to ignore our problems and dive into a pool of work, designed to make us smarter.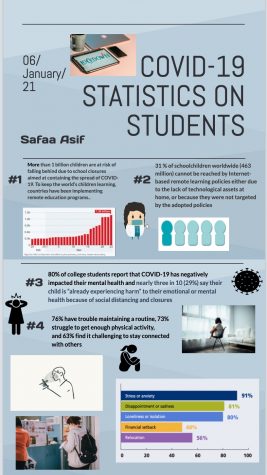 It may come as a surprise to schools (literally everyone else knew this would happen),  but grades have plummeted this year, even with all of the online zoom lessons and endless worksheets. Just 37% of 12th-graders reached or exceeded the academic preparedness benchmarks that would qualify them for entry-level college courses. Online learning was a temporary solution to a long-term problem, and as predicted the needed requirements for effectiveness have been largely absent for many. This chronic absenteeism from remote learning has created months of missed opportunities for learning, in turn meaning permanent setbacks.  It is important to remember that the world is divided into the privileged who can be ordinary and the damned who are compelled to be remarkable, and currently the damned are being forced to be unrealistically exceptional.
The other day, I looked in the mirror, and out of the corner of my eye, I saw a strand of gray hair, and I know that is not coming from TikTok. It is ignorant for adults to expect us to be great, to be okay when it's normal for us to break down from the copious amount of bad news we have received this year. The pressure is becoming unbearable, even worse it is becoming suffocating.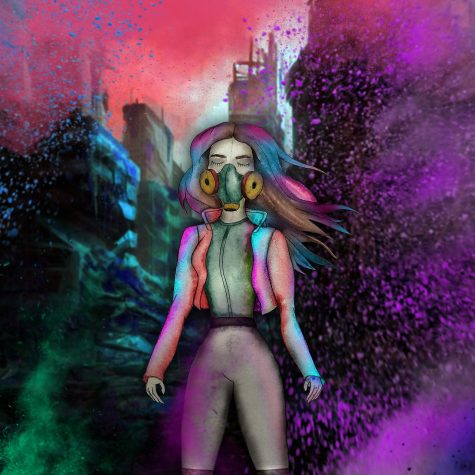 About the Contributor
Safaa Asif, Journalist
Safaa Asif ('21) is a senior at Sartell High School. She loves to read dystopian novels, draw, bake, and adores long road trips with her family. She dreams...