Single vaccine to save millions
Large name drug corporation Pfizer announces positive results with coronavirus vaccine on Sunday, November 8th claiming 90% effectiveness to be administered later this month to Americans. This vaccine would be free of charge with the hopes of bending the curve of Coronavirus in the United States. Pfizer is only one of 52 vaccines that are currently undergoing clinical trials to test the effectiveness on humans, along with 87 preclinical vaccines that are being tested and trialed in animals.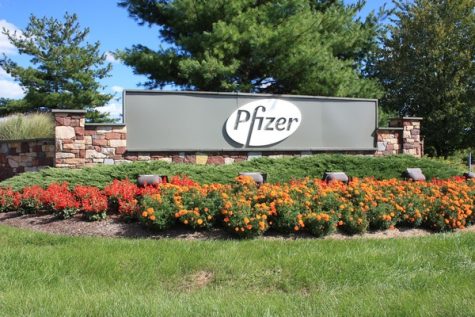 Pfizer partnered with BioNtech first set up in Germany by "power couple" Ugur Sahin and Ozlem Tureci. This intelligent medical couple according to CNN has "dedicated their lives to the field of oncology and infectious diseases, and spent years pioneering personalized immunotherapy treatments for cancer."
Sahin and Tureci are the brains behind this groundbreaking vaccine and were able to share their tangible hope with the rest of the world. 
"
I think the good message for mankind is that we know understand that COVID-19 infections can be indeed prevented by a vaccine."
— Ugur Sahin (Co-Creator of Covid vaccine)
According to a CNN article, CEO of Pfizer company, Albert Bourla, is calling the vaccine "the greatest medical advance in the last 100 years."
Even though the New York Times is claiming that there haven't been much for serious side effects from the vaccine, the New York Post has opposing views. Claims were made saying that people who had received the vaccine suffered "severe hangover" symptoms. The New York Post claims these symptoms include "headaches, fever and muscle aches that were compared to getting the flu shot or recovering from a heavy night out."
"
There are so many people who have had it and suffered (referring to Covid). The thought that we could do something to stop people from suffering from this, from losing family members, that we could get rid of it and get back to some sort of normal in our lives — that's a driving factor for this for me."
— Carrie, 45, from Missouri (Volunteer to receive vaccine)
As we anxiously await for the vaccine to become readily available in the United States, the following information can help to understand why creating this Coronavirus vaccine is such a tedious experiment.
About the Contributor
Sydney Musatov, Journalist
Sydney Musatov ('21) is an opinion and sports writer who likes to share her perspective on a wide range of topics. Anything from the discussion of politics...