Holdingford's Secret Treasure: Boho Cafe
Holdingford's newest restaurant, Boho, ran by Greg Konsor and his family, brings comfort, health, and art appreciation all into one big cafe setting right off of the Wobegon Trail and offers lots of opportunity for wannabe artists, hard working bicyclers and hikers, and social butterflies to feel right at home.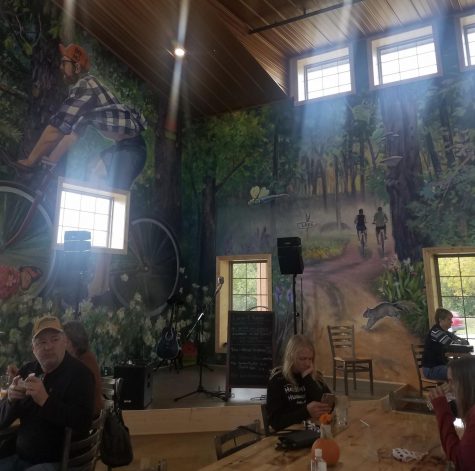 The new cafe emerged right on the Lake Wobegon Trail. I was unaware of anything on the menu at Boho, what it looked like, and anyone who worked there. When I arrived, I was surprised due to the fact that the Boho exterior had looked like a nice little metal shed/barn, and the parking lot was simply gravel. Upon entering, I noticed that the interior was much bigger on the inside than it appeared on the outside (not that it wasn't big, but it had seemed much bigger inside). It was very open-concept, and the ordering station was as soon as you walked in.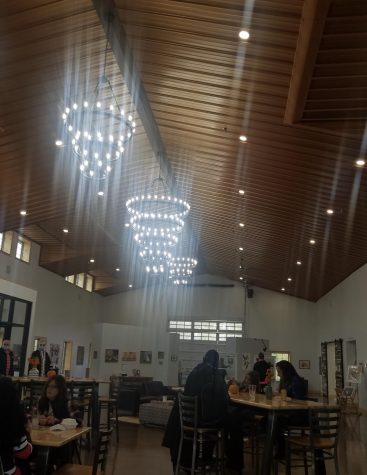 Taking a closer look around before I ordered, I noticed all the art on the walls, the performance stage for live music, poets, and comedians, and a large video screen. Then I was intrigued by the standing walls in the back of the restaurant. I ordered my meal, which was a sandwich. A majority of the menu included healthier sandwich and salad options, and right next to the main meal ordering area, there was a small little bakery section for coffee and pastries. While I waited for my food, I checked out the standing walls in the back of the restaurant and noticed that there was lots of art hung on them. 
Boho has a very unique concept called 'Art in Motion,' where artists and aspiring artists can showcase their works, and visitors can admire and vote on pieces they want to win and that best represent the themed competitions. Aspiring artists can find lots of opportunities at Boho, as they offer art classes by professionals, and it's as easy as signing up (spots run out fast, so be sure to claim yours as soon as possible!) Homemade art is also sold right outside in the back of Boho, as is different types of popcorn for everyone to enjoy.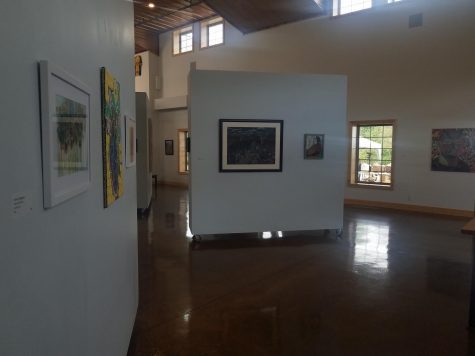 Not only is the food at Boho fun, but the environment is as well. Besides the artistic inside cafe, there's patio spacing outdoors, and front porch seating, and music welcomes you to relax as you enjoy good food. The vibe of Boho makes you feel at home, and the owner, Greg Konsor, is incredibly nice. 
As referenced on Boho's website, Greg was born in 1964, and raised on a small family farm in Holdingford, Minnesota. Throughout his career in business, he traveled many different places and was exposed to many different cultures which brought out his love and appreciation for the art scene, although he knew he wasn't an artist. Greg's passion for bicycling also put in some inspiration for Boho, as it influenced its location right on the Wobegon Trail (which is accessible right outside of the restaurant itself). When asking Greg why he had chosen Holdingford to begin a restaurant, he had stated that "It is not for the money. It's a gift back to my hometown" since it is where he grew up. 
"
Boho was my way of giving back to my community (Holdingford)."
— Greg Konsor, Owner of Boho
Greg is not alone though in his restaurant business, as he is accompanied by his loving family that helps him run the restaurant, including his very own parents. The entire family works together to keep the restaurant functioning at a steady and easy-going pace, and a plus is that they are all extremely friendly to talk to, and don't mind keeping conversation with you just for the fun of it. One of the things one woman at the restaurant was sharing with me during my time there was a story of finding what you're passionate about, and how her dream of being an A-list actress in Hollywood was soon overturned by her love for working with people with Alzheimers which drew her back to Holdingford. She said she could relate to them because the results of her brain tumor in which she survived left her with short term memory on a majority of aspects. It was stories and people like this that make me want to travel back to Boho to interact with people from all walks of life, which is surprising for such a rural town.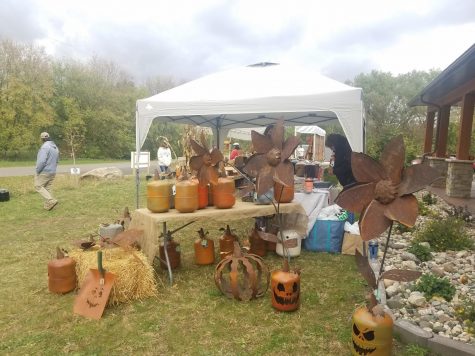 The next time you don't have a clue on where you'd like to eat, I strongly suggest you give Boho a try, and don't forget to take your time interacting with the staff and people there, you never know what you might learn about yourself. Also take time to appreciate the art, just like Greg does!
About the Contributor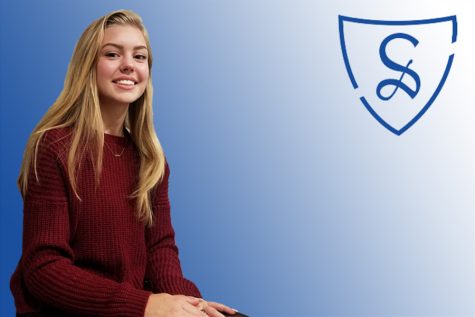 Ashley Johnson, Journalist
This year is Ashley Johnson's ('21) first year writing for LeSabre and last year at Sartell High School. Her favorite things to write about are opinion...