Sartell Bernick's arena expands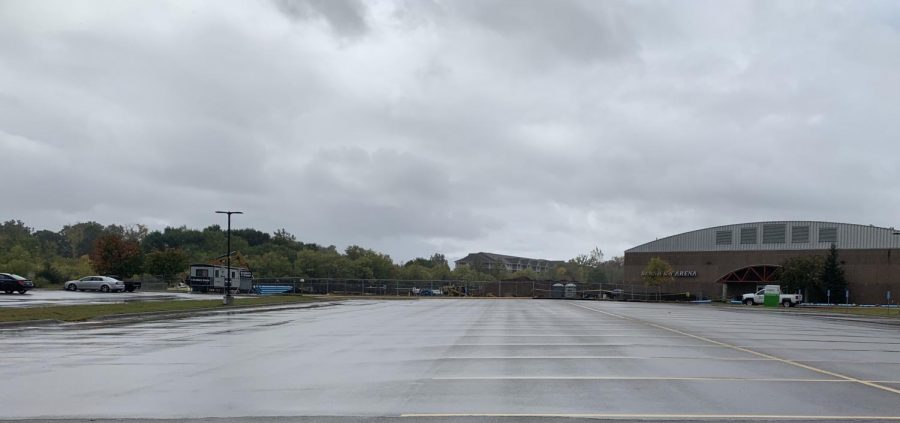 Bernick's Arena has officially started the building process to expand its current building into two arena's right next to each other due to the Sartell residents' high demand.
On September 26th, Sartell Mayor Ryan Fitzham, superintendent Jeff Schwiebert, members of the Sartell Youth Recreation Center Association, and many more contributors, attended a ceremony that broke ground on the building of the new Bernick's Arena.
The arena planning has been long in the works and has required thousands of hours of labor,
lots of talent, and millions of dollars. Though, after the approval of the city council, the building process has begun.
Many Sartell residents have stressed the need of the new arena for its additional capacity of players; however, there have also been some residents who believe the arena is a waste of time and money. One of the most vocal contradictors is former mayor of Sartell, Joe Perske. He argues that the new building of the arena will take away the outdoor arena space next-door that is open to anyone. He also argues that this is a very spontaneous decision that was never planned for. He describes his thoughts and other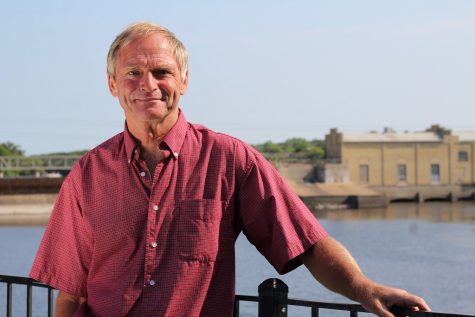 complaints in an article in the St. Cloud Times . Other contradictors believe that the arena itself is only benefiting Sartell Hockey and is too exclusive to hockey enthusiasts. They believe the money given to the project should be used for other purposes.
To prove otherwise, the topic has been addressed at multiple council meetings and stated that the arena will be used 8 months out of the year for hockey, and 4 months out of the year for city events and other additional sports. Due to this, the contradictions have subsided.
With this in mind though, every contribution counts. Right now the arena's estimated cost is $6 million dollars.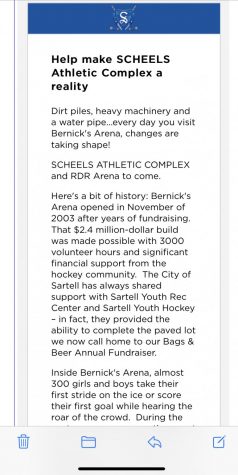 With SYRC, and many other helpful contributions from different associations, the city is only looking to raise $500,000 more for the process. Another phase of fundraising will begin next month to help the cause. To donate, visit Bernick's Arena Donations to help fund the expansion. Hopefully by the end of October, the community-drive organizers will meet their goal.