ePAWsode 6
The Sartell Doghouse is a weekly article that allows the students of SHS to flaunt their pets to the rest of the school by sending in pictures to the LeSabre.
 The first dog on this week's e-PAW-sode is Khloe Hansen. Khloe is a three year old Shih Tzu-Pomeranian, and she belongs to sophomore Aydin Hansen. Khloe very ostentatious, in that she loves to get attention from anyone. Khloe especially likes attention if it involves belly scratches or getting a new bone to chew on. Three years ago, Aydin's mom saw a Facebook post selling puppies. Once her family went to meet the puppies, Aydin and her siblings fell in love and knew that Khloe would be the perfect new addition to their family. Every year, the Hansen family celebrates Khloe's birthday on August 10th. They give her extra belly scratches on this day. Because of Khloe's outgoing personality, her catchphrase would most likely be "Look at me!"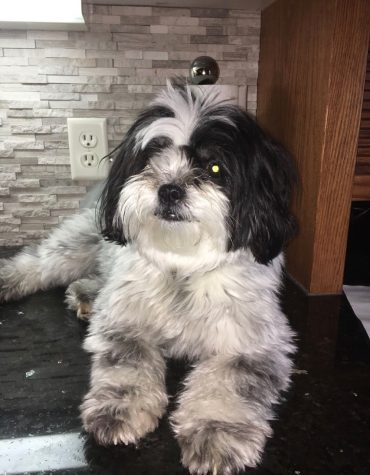 The second pup this week is Maggie Turner. Maggie is an eight year old Shih Tzu-Poodle mix, and she lives with sophomore Hope Turner. Maggie's hobbies include taking naps, playing with tennis balls, and sneaking popcorn and cheez-its. If Hope had the opportunity to ask Maggie a question, she would ask, "Which one out of me and my sisters is your favorite?" Because of Maggie's personality, she would most likely answer with a voice similar to Kim K's.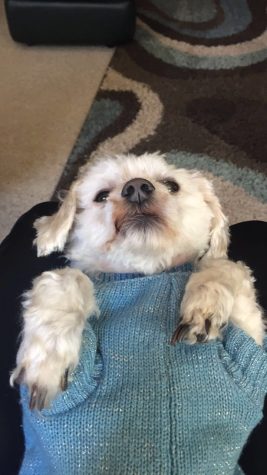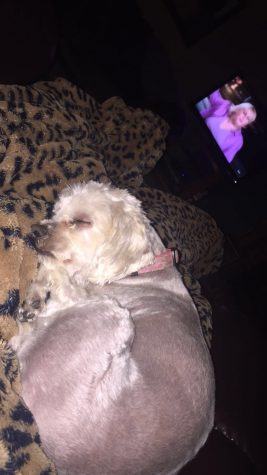 The final pack of dogs in this week's Sartell Doghouse is a trio. Daisy, Surly, and Mikka Corcoran all live with sophomore Kylah and senior Taylor Corcoran. Daisy is a ten-year-old Chihuahua-Poodle mix and she loves treats and her stuffed bunny. She has a sassy side to her, so she would most likely be caught wearing pink and sparkles. If Daisy could talk, she would have a British accent because she is bold and tiny.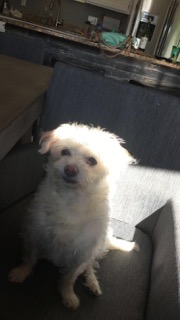 Surly is an eight-year-old Golden Retriever, and he will do anything in order to be pet. Surly's favorite toy is a squeaky orange frisbee that he chases after in the lake.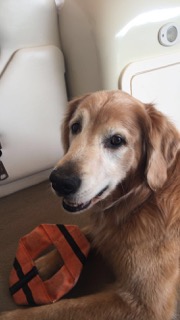 The baby of the three is Mikka. Mikka is a six-month Husky-Golden Retriever-German Shepherd mix. Whenever she wants attention, Mika will bump people with her nose to show affection.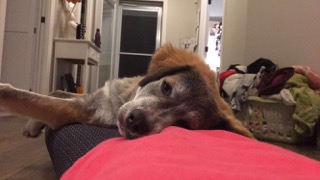 They are all very different, but one similarity they share is that they are all obsessed with popcorn. All three of the Corcoran pups have different back stories. The oldest, Daisy, was bought in a Walmart parking lot. Surly was the runt of the litter, and Mikka was rescued and fostered by her now family. If Kylah could explain something to her dogs, she would tell them, "When they are begging for food and I don't give them any, it is not becauseIi don't love them, I am just really hungry." Although they all came from different places, they now all have a loving family and popcorn to eat.
That's all for this week's edition of the Sartell Doghouse! If you think that your dog or cat deserves to have a spotlight in the LeSabre, get ahold of the LeSabre staff or email us.

About the Contributor
Jordan Mareck, Journalist
My name is Jordan Mareck, and I am a senior at SHS. I enjoy trying to play tennis and yelling at the refs during basketball games. This is my second and...