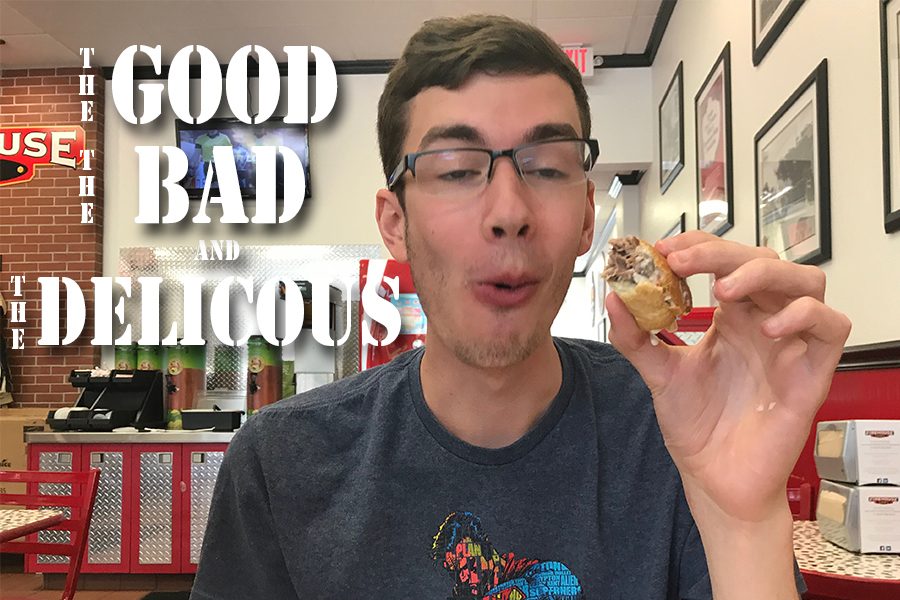 The Good, the Bad, and the Delicious: Season Finale
With more and more food places popping up all over the St. Cloud area, it's hard to find good food at a decent price. You're in high school, you don't have the time or the money to go to every food place and find the best deal for the best food possible. But that's why we're here, to do it for you. Every week we explore different food options ready for us and find the the Good, the Bad, and the Delicious in your next meal.
May 30, 2018
On week one of the Good the Bad and the Delicious we found three different subs shops and rated their food. With the school year winding down, we decided to revisit subs and conclude which sandwich is the most delectable in your local St. Cloud area. This conclusion on the Good the Bad the Delicious will include Jimmy John's, Jersey Mike's, and Firehouse Subs. At each location we once again purchased their version of a roast beef sandwich and got whatever was on it even if another sandwich did not have it.
Jimmy John's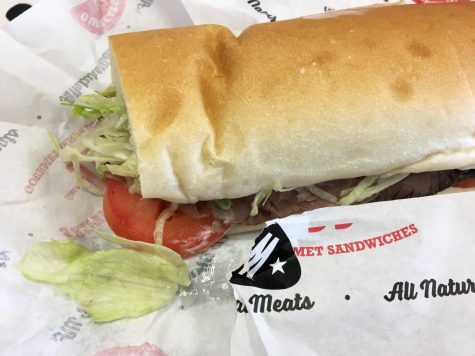 Starting off at Jimmy John's, we return to the roast beef sandwich and got a #2: The Big John. This sandwich contained roast beef, lettuce, tomato, and mayo on white bread. Surprisingly enough, there's not much to say about this one. As it is a fairly simple sandwich, we found that it brought out and complimented the taste of the roast beef quite pleasantly. The portions were smaller than most of the other locations and our service was quick and easy; much like how it is promoted. An overall good sandwich that had nothing bad going for it, its simplicity and smaller stature truly makes this sandwich good.
Cost: $6.29
Rating: 3/5
Jersey Mike's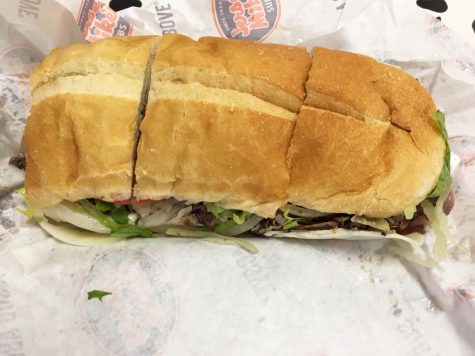 Next we visited Jersey Mike's. Its arrival earlier this year was an invited and welcome addition to the variety of food locations around the area. The sandwich however, was far less welcome. It had roast beef, provolone, onion, lettuce, tomato, red wine vinegar, an olive oil blend, oregano, and salt on white bread. Although the red wine vinegar made the sandwich seem so much more appealing, the sandwich overall was still lacking. The roast beef was dry and the lettuce was bogged down with oil and vinegar that didn't make it to the rest of the sandwich. If there were to be less roast beef then there might  have been more balance to make this sandwich a lot better.
"
You really don't get a cold sandwich from Jersey Mike's. You get a warm sandwich; you get a cheesesteak.""
— Rachel Asfeld
This location had advertised a lot of really good elements to their sandwich, but unfortunately just didn't serve them in a manner that made the sandwich into what it could have been. Everything felt like just a texture with nothing really able to bring it from a bad sandwich, especially for it being the priciest one on the list. Although we were excited for a new sub shop, it had come to be a little more of a slight disappointment than anything.
Cost: $8.25
Rating: 2/5
Firehouse Subs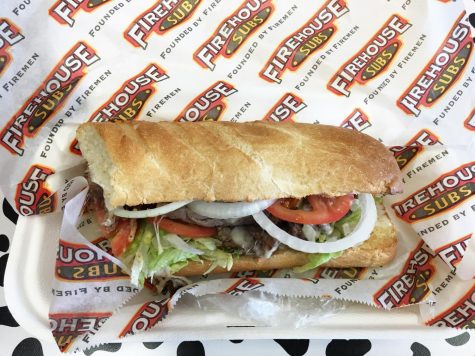 The last stop was Firehouse Subs. Anything you could have possibly wanted in a sandwich was indeed here. We had ordered a roast beef and provolone that was "Fully Involved". This meant it included lettuce, tomato, onion, mayo, mustard, all heated to perfection. Although it took a few minutes longer here for them to finish creating our sandwich, it gave you the time to really take in the firehouse aesthetic the sub shop had. It was a very welcoming place to be. Once our sandwich was served and we dove into our first bite, it was a beautiful experience. Everything complimented each other nicely and could all be tasted without one flavor overpowering the other. Of all the sandwiches this one knew just what it was going for and kept us coming back for more and more with each bite. This sandwich was truly outstanding from its counterparts this week and truly makes it delicious.
Cost: $6.59(or 7.00 if you round up your change to donate to charity)
Rating: 5/5
With Firehouse being deemed the best this week, there is only one question to ask. Week 1 winner: Erberts and Gerberts or Week 2 winner Firehouse Subs? Just as a refresher here is Erbert and Gerberts review:
"Our final stop was Erberts and Gerberts which had was by far the smallest sandwich we found but also the cheapest! It was a fairly simple and small sandwich, and it wasn't messy like the other two had been. The roast beef and bread were definitely the favorite of the three. Although Subway strongly advertises how fresh their ingredients are, Erberts and Gerberts somehow left us thinking that this sandwich had the freshest ingredients of them all. Not only were the ingredients the freshest, but they also had a good balance. All the flavors kind of just melded together into one happy flavor. The best part of this sandwich, however, is how they give you the extra insides of the bread on top to eat. The bread is downright the best of them all in every category. The only downside of this experience was how small of a sandwich you receive. Although it left us wanting more, it was definitely a favorite amongst them all and highly recommended. Lucky enough, it also happens to be the most affordable of the three."
To determine which one of the two is the best vote below, which is your favorite, Erberts and Gerberts or Firehouse Subs?
[playbuzz-item item="609c12aa-b8cc-47f1-8821-dc496e134318″ info="false" wp-pb-id="511630″]