ePAWsode 2
The Sartell Doghouse is a weekly article that allows the students of SHS to flaunt their pets to the rest of the school by sending in pictures to the LeSabre.
The first pet to be featured this week is Laci Kirchner. Laci is a four year old Shih-Tzu, and she belongs to sophomore Morgan and senior Jonny Kirchner. Prior to adding Laci to their family, the Kirchner kids had been begging their parents for a dog for several years. Morgan would do research and even present proposals of the best type of dog for her family. Morgan and Jon's parents finally caved to the countless presentations, and after seeing Laci's ad in the newspaper, they brought her home the same day. In her free time, Laci likes to hide bones, go for strolls in the park, swing, and relax on

her family's pontoon at their cabin. Laci's favorite toy is a stuffed wiener dog that squeaks. She won't eat her food in front of people.
Morgan shared, "When we are mad at her, we call her 'Laci Brenda,' because Brenda is her middle name. We often call her 'bubas' when she is being very cute."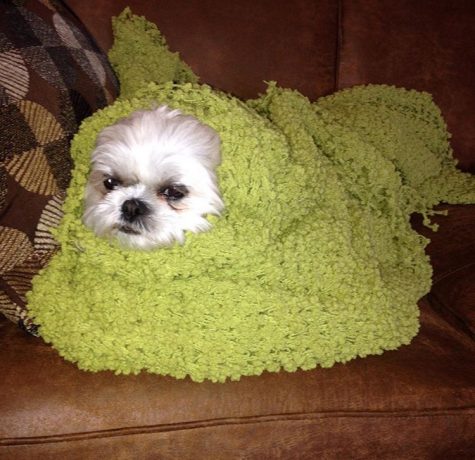 The second pup featured in this week's edition of the Sartell Doghouse is Jasmine Kiewel. Jasmine belongs to junior Ben Kiewel. She is a 5 year old yellow lab, and she loves to eat grass. She thinks that ice cubes are treats. Jasmine's favorite toy is a plush Mickey Mouse, and Ben would like to add that, "She's spoiled." Ben believes that if Jasmine could talk, she would have a Canadian accent and that her signature catchphrase would be "Give me all your food!"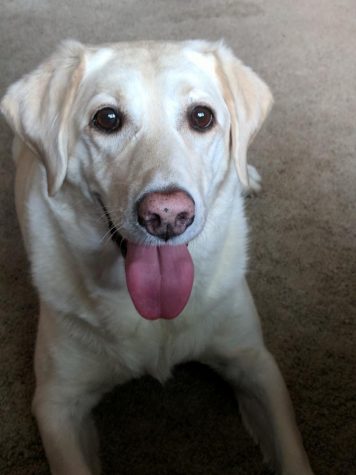 Packer and Baxter Plamann are the next pooches to be featured. Packer and Baxter are both yellow labs, and they belong to junior Olivia and freshman Ella Plamann. Packer is ten years old, and Baxter is two. Baxter loves to eat bananas, and he is more of a puppy. The two love to play together, and tug of war is one of their favorite games. They'll play with just about any toy they can tug on. After a strenuous day of dogging, Packer and Baxter love to cuddle together.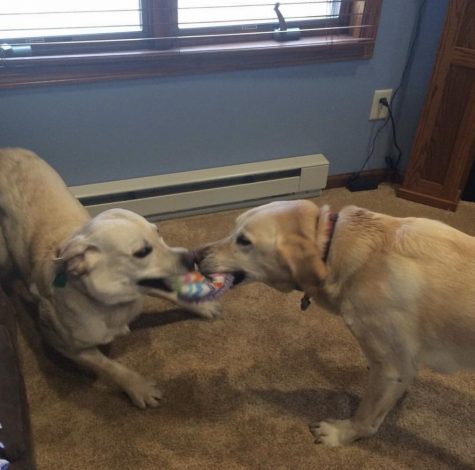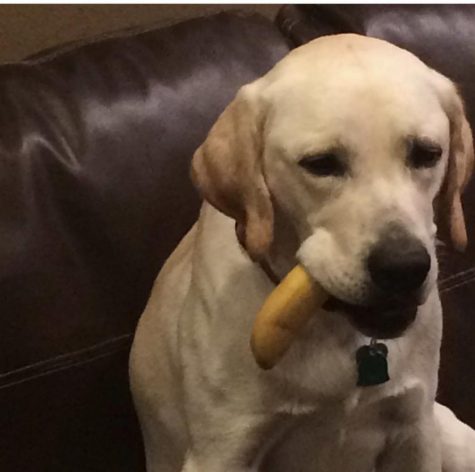 Dogs and humans have similar sleep patterns, so your dog is most likely dreaming of you, because they see you everyday. If you think that your pet deserves to be featured in the LeSabre, get ahold of the LeSabre staff or email us.
About the Contributors
Jordan Mareck, Journalist
My name is Jordan Mareck, and I am a senior at SHS. I enjoy trying to play tennis and yelling at the refs during basketball games. This is my second and...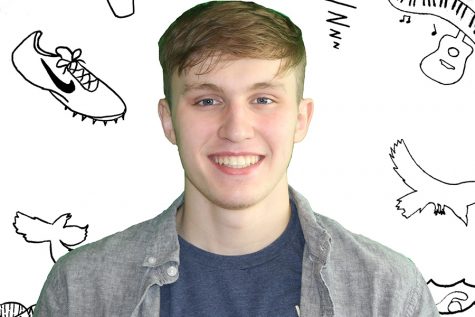 Ben Kiewel, Journalist
Hey guys, I'm a senior here and this is my second year in journalism so I'm basically a pro now. If you're looking for me you can usually find me asleep...