Our view: mental health awareness in college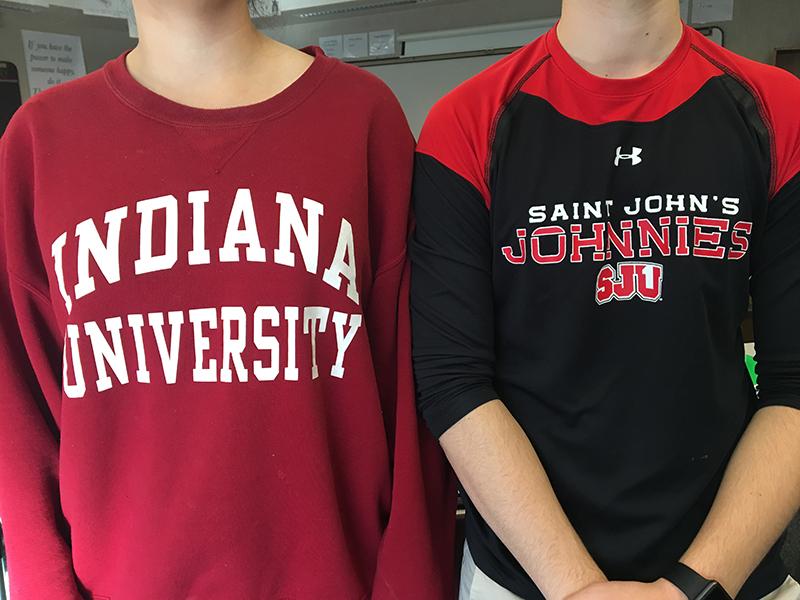 Friends in college stress over midterms as we admire their social media, jealous because we're still in high school.
As a staff of all seniors, our future plans are a constant topic of conversation. But are we really ready for college? In a setting where we still have to ask permission to even go to the bathroom, are we as prepared as we could be? Do we need to be more aware of some of the issues of beginning this next phase?
We discussed some of the hardest things about college, the ugly parts, that nobody likes to talk about. Tough classes, meeting new people, living on your own; all of these things can bring new stresses that nobody seems to prepare us for. Everyone tells us how exciting it is, and how much fun it is, which it is. We should be exuberant. But we also need to know the risks.
Students risk falling into the "Red Zone," which refers to the first six weeks of college. 78% of students in 2015 suffered from anxiety or depression in those initial weeks. As classes get harder and living on your own brings homesickness into play, it can be hard for you to handle all by yourself.  Although many campuses have mental health resources and excellent counselors, the issue of pride usually gets in the way.
The issue of social media pressure also can make you hesitant to speak up. All your peers are posting photos at their college that say they're having a fantastic time, so you're assuming that they actually are. You also don't want to tell your family if you're sad because they would probably feel guilty. So we fake it.
The pressures of growing up and transitioning into adulthood can make us feel overwhelmed. Many seniors in high school experience that anxiety, and that doesn't go away as we get into college. However, having the tool of knowing the risks that college can bring, and not being embarrassed to ask for help will be what makes our college experience positive.

About the Contributor
Cami Doman, Journalist
Cami Sandra Doman, the first and only, is a senior at the best public high school in the whole world. Besides going to school, she plays hockey and softball,...