Bodycam footage of man fatally shot in St. Paul
The St. Paul Police Department has released bodycam footage of a man who was fatally shot on February 11th.
St. Paul officers were responding to a call that claimed a man was threatening residents of an affordable housing complex with a knife. The complex's main residents were elderly citizens with disabilities.
Upon arrival, the knife wielder, Yia Xiong, was found in the lobby of the housing complex holding a knife. Police ordered Xiong to drop the knife, but instead, he turned around and began walking to his apartment. Police followed Xiong as he walked into his apartment, as he began to close the door, police rushed the door, and Xiong rushed back. As Xiong made his way toward the police with the knife, the two officers fired and killed Xiong in the hallway.
"Any loss of life is tragic, and we're keeping the family and friends of Mr. Xiong in our thoughts as they grieve and look for answers," St. Paul Police Chief Axel Henry said. "We know there aren't words to alleviate their pain, but we hope the release of these videos will help them begin to understand what happened."
About the Contributor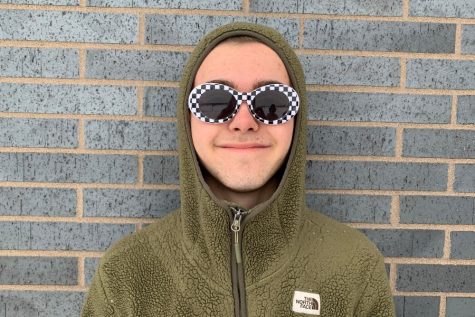 Nathan Hennen, Journalist
Grade: Senior

Hobbies: Guitar, cars

Childhood Nickname: Saturn

Best Restaurant: Gilberto's

Cars Name: Pepper