The Immelmans!
Back at it again this week with the Immelmans! I've known Matt for as long as I've been here, and let me tell you; he is a trustworthy dude. He's a very good human being, and so is his sister, Elizabeth! They are also a pair of my favorite people, and I think you will agree by the end of this, so let's get it started.
---
About Matt:
Matt is a 6'4 12th grader that does not stop making jokes! Throughout the interview, I don't think there was a sentence where he wasn't sneaking a joke in there, whether it was good or not. This jokester plans to attend St. John's University after high school to study physics. When I asked what he's liked about growing up with a younger sister, he was a man of few words: "I mean, I've liked it. We don't fight at all, and we talk a lot too." His favorite moments with his sister include taking road trips to their grandparents in upstate New York. "She is more concerned about other people's well being than her own, I admire her for that." Isn't that sweet?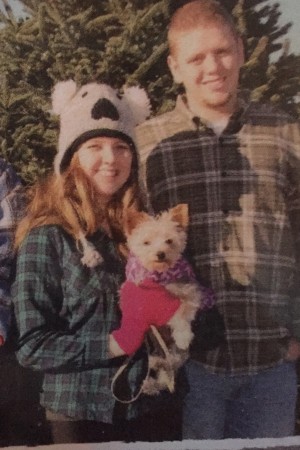 ---
About Elizabeth:
Where do we even start with this woman? Do we start with her whip or her quick wit? She only rates her whip a 3/10 because she's "the whitest person she knows," but I disagree with her. You can already tell she's got a great sense of humor, and that was evident when I asked her if she looked up to her older brother. "Yeah, I look up to him, but that's because he's tall, but that sounds lame. Don't put that in there." Needless to say, that quote is in there; sorry, Liz. But on the real, she looks up to him "Because he's one of the strongest people I know, and he's really good at making decisions for himself." They enjoy going tubing together in the summer, but she can't stand going ice fishing with her brother for more than two hours, which is understandable. She explains that one of the best things about her brother is "his quick wit, and he always gets the last laugh. Matt is a 10/10 guy, and everyone should be his friend."
---
I was pleasantly surprised while talking to these two in more ways than one. I hadn't really talked too much in depth with Matt before this, so when he talked about his sister the way he did, I loved it. Although they don't have very much in common, they very much look alike, and if you didn't see it before, now you will. These two are a couple of very entertaining people, so don't be afraid to start talking to them..even if they don't know your real name.
About the Contributor
Garrett Kukowski, Journalist
"You have every right to a beautiful life." - Selena Gomez
Hey guys, it's Dad. I like barbecues and wearing socks with sandals. If I'm not in a Hawaiian...