The Adelmans!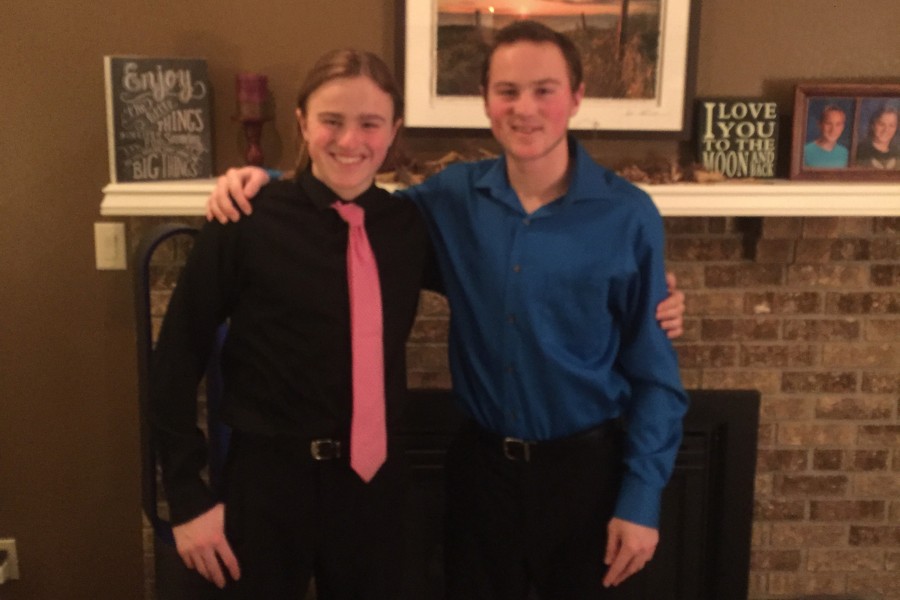 It's about that time that we showcase another pair of siblings! This week our focus is on the Adelmans, Alec and Austin! I've had a couple classes with these guys, and let me tell you, it was a great experience. They're really funny guys, and they're oh so kind.  They're definitely some people worth talking to if you see them in the halls. I'm done talking them up, let's learn a little about them.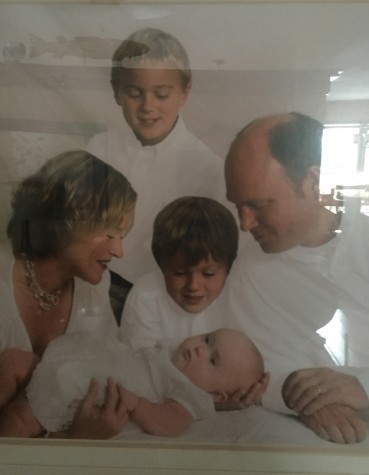 ---
About Alec:
Alec is a 12th grader who enjoys playing hockey! I asked him how his hair was doing, and he responded with this: "My hair is doing a lot better than it was before; I had a lot less hair than the average person and my brother had a lot more hair than the average person." Needless to say, hair is a big deal between these two brothers. Alec enjoys doing many activities with his brother besides hockey: soccer, downhill ski, and video games. Another big deal for Alec is what he is doing after high school. I asked him if he'd picked out a college yet: "My choices are St. Thomas and Drake, and I'm leaning more towards St. Thomas. It's far from home, but it is close enough to visit my family. The chance of employment after college is 95% at St. Thomas, and I really enjoyed the atmosphere when I toured the campus." His brother has also made a great impact upon Alec's life, he helps him make decisions and makes him a lot more competitive. "I can't lose to my freshman brother!" Alec said.
---
About Austin:
Austin is a 9th grader that I think I could trust with my life; that's just the first impression I received. When I asked Austin about his hair, he had this to say: "It's a lot better than my brothers, and I think I'm going to cut it after hockey season." I had quite a chuckle after talking to these guys about their hair. It was entertaining to say the least. I asked him about how adjusting to high school was, and he told me, "It's been easier having an older brother who has been through it.  It's been less nerve wracking." Austin looks up to his older brother a lot, "He's been very welcoming to me, his friends included and he is very nice to me at school as well.  I know that isn't that common." It doesn't end there; he's been looking up to him his whole life: "When I was playing baseball, I didn't want to play baseball. I wanted to play with my brother, and I was scared to play without him, so he sacrificed a year to play baseball with me." Isn't that sweet??? 
---
I had talked to these guys before, but I definitely didn't know all of the things that I do now. I was reminiscing about memories with my little brother while listening to Austin talk about baseball with his brother.  It was truly an experience. These two guys are down to earth and would surely help you if you needed, so maybe talk to one of them if you need someone to talk to, they won't turn you away.
About the Contributor
Garrett Kukowski, Journalist
"You have every right to a beautiful life." - Selena Gomez
Hey guys, it's Dad. I like barbecues and wearing socks with sandals. If I'm not in a Hawaiian...