The Lindmeiers!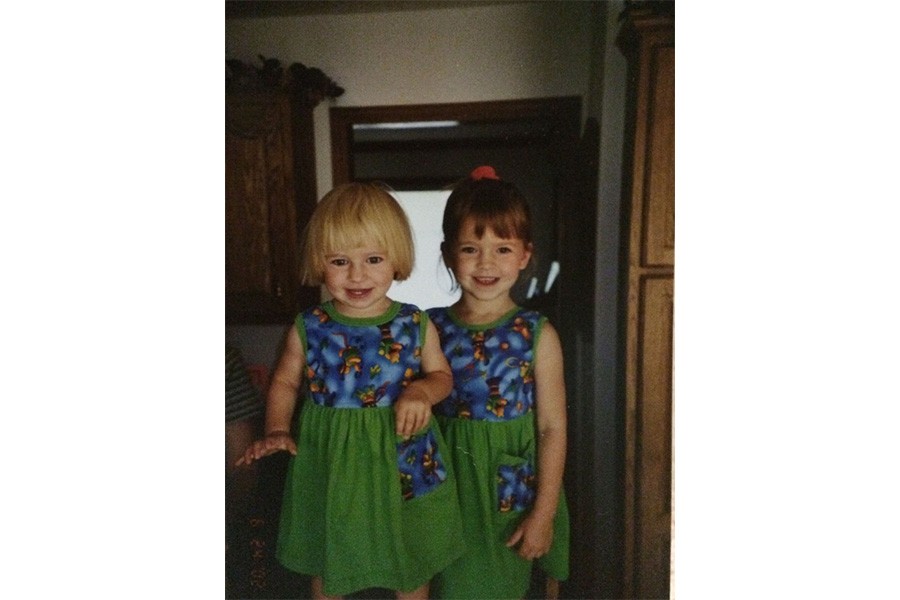 There are a ton of different siblings in this school worth highlighting, and I feel like its time to showcase some! When I first had the idea for this article I knew exactly what pair of sisters I wanted to start with: the Lindmeier sisters! They're two of my favorite people, and I think you will agree, so let's get to know them.
---
About Nicole:
Nicole is a red-haired 12th grade vest aficionado that participates in many extracurriculars like swimming, lacrosse, art club, and National Honor Society. When asked what her favorite thing about her sister Lauren is she said: "Lauren is like my best friend, and we can't stay mad at each other and we tell each other everything. It's great." She would describe her relationship with her sister as "We're close, like super close. We sleep in the same bed, and we couldn't be separated if we wanted to. We tell each other everything." 
---
About Lauren: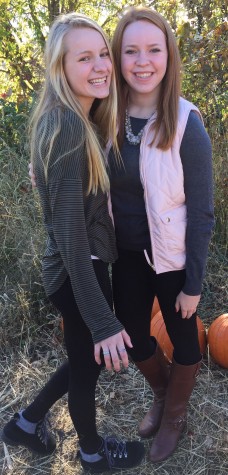 Lauren is a blonde haired, bright-eyed 9th grader who gladly takes after her sister in many ways, including participating in activities outside of school like "Target Club, Student Council, Swimming, Lacrosse, Youth Group, and Art Club." I asked her if Nicole had been a good role model for her: "Yes, because she is always willing to try new things, she's outgoing and it pushes me to be outgoing." And finally to settle the debate, I asked her who wears vests better, her or Nicole, and it was settled: "Nicole. She's got the body, the hair, the look, she's got all of it."
---
It was such a pleasure finding out more about these girls that I didn't know before. Seeing them get excited while interviewing them about each other was such a joy because their faces lit up when they were talking about each other. These two are definitely people worth knowing, and if you see them in the halls, make sure to strike up a conversation with them!
About the Contributor
Garrett Kukowski, Journalist
"You have every right to a beautiful life." - Selena Gomez
Hey guys, it's Dad. I like barbecues and wearing socks with sandals. If I'm not in a Hawaiian...