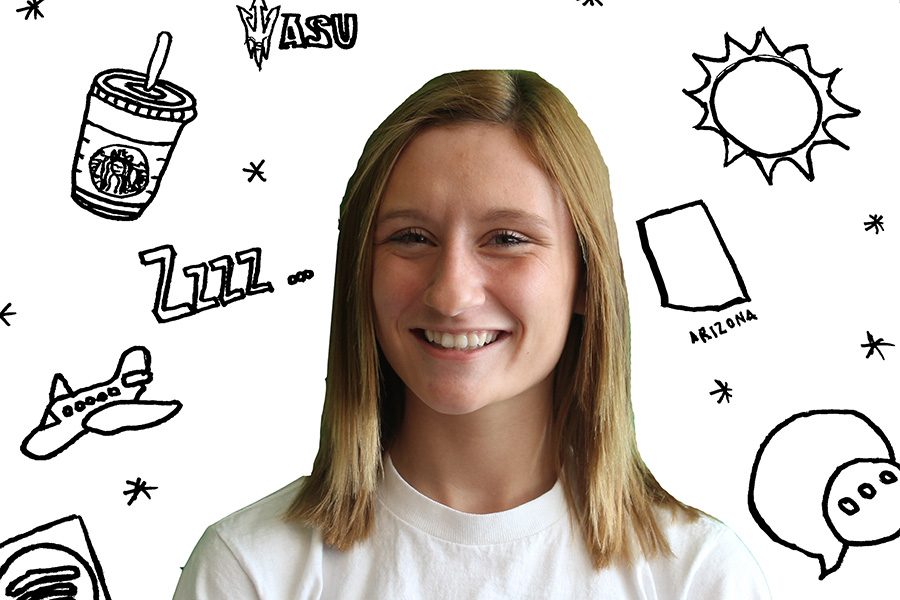 I am a senior at Sartell High School, which is ironic because I tend to not be at school or on time for my classes. I like to take my time with anything and everything, and I get distracted very easily. If I'm not running to my classes, you can find me working at Starbucks or in bed watching 
Chicago P.D, The Vampire Diaries, 
or 
Criminal Minds.
 I also enjoy being outdoors: hiking, tanning, going for runs/walks with my dog and playing with my little brother. I will only be outside in the summer because if I am outside too long in the winter, I am certain my blood starts freezing.
Courtney Kosloski, Journalist
Apr 22, 2019

Sartell-St. Stephen school district changes elementary children grouping

(Story/Media)

Apr 17, 2019

Coldstone: Sartell vs St. Cloud

(Story/Media)

Apr 09, 2019

Gathering Grounds

(Story)

Apr 09, 2019
Apr 01, 2019

Gathering Grounds VS Capital One Café

(Story/Media)

Mar 19, 2019

The Local Blend VS Liquid Assets

(Story/Media)

Mar 01, 2019

Tim Horton's VS Dunn Brothers

(Story/Media)

Feb 13, 2019

Thomas Gieske scores his 1,000 point

(Story)