Ghost hunting shows have been known to be dramatized and staged to keep viewers engaged. Ghost Files hosted by Ryan Bergara and Shane Madej is the complete opposite of this stereotype. The "Ghoul Boys" as they are called by fans, keep their show fun and completely honest. 
Creator and host of the show, Ryan Bergara, is an avid believer in the supernatural. Bergara cooked up the show in September 2022, creating two seasons on the youtube channel Watcher Entertainment. Despite his fear of poltergeists, he is always seeking out proof the paranormal exists. 
Co-host of Bergara, Shane Madej, is a skeptic. Creating contrast with his co-host, his main goal is to prove Bergara wrong, or find undeniable proof that ghosts exist. This aspect makes the show hilarious among viewers. Previously having a show on Buzzfeed, Shane and Ryan have been working together for many years; making them the best paranormal investigators in the ghost hunting game. 
To begin their investigations, fans submit evidence to Ryan and Shane where they creep on over to the haunted location and investigate together with their crew. As they collect evidence and conduct interviews with spirits, Ryan and Shane have a hilarious banter and crack ghostly good jokes.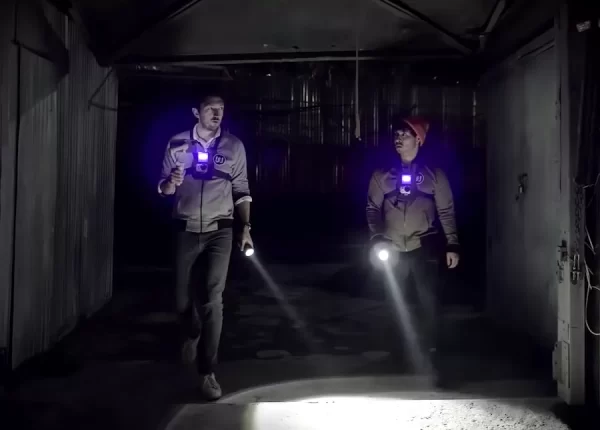 To finish off the investigation, Ryan and Shane enter the haunted location on their own in a 20 minute "solo investigation." The rules are simple: Shane, unafraid of anything lurking inside, hides a walkie talkie in any room in the building. Ryan, very much afraid of what (or who) might be inside with him, has to go and find the walkie talkie before the clock starts on his 20 minutes. 
Episodes air every other Friday, followed by the debrief episode where they talk about the evidence they found. Fans of the show can be featured in the debrief episode if they catch something the ghost hunters missed. Ryan and Shane have been all across the country searching for the supernatural from California to Florida. 
The compelling evidence, honesty, and hilarious scenarios on this spooky show make it one of my favorites, and I look forward to every episode. Check out Ghost Files on the youtube channel Watcher Entertainment for some spooky vibes, and stay tuned for their recently renewed season 3 coming out next year. They also have shows like Puppet History and Mystery Files to watch while you wait for the next episode from the Ghoul Boys.