El Museso: A must at Iberostar Paraiso Beach
A review of the 5-course meal served at the all-inclusive resort, Iberostar Paraiso Beach
Iberostar Paraiso Beach features many all-inclusive restaurants, so my family and I decided last week on our spring break trip that we must go to El Museso which includes 5-courses. 
As I entered this restaurant the atmosphere is something I had never experienced before. The building displayed a dome ceiling that imitated the Sistine Chapel in Vatican City. The tables were formally set and looked prepared for someone much more sophisticated than me. The staff was extremely friendly and welcoming. Throughout the meal, they maintained conversation with our table and always wanted our honest opinion on the food. I have never encountered a dining experience this formal before, so my expectations were not very high. Also, because the resort is all-inclusive this meal had no charge. Listed below is my opinion of this 5-course meal. 
Course One:
The first course was a sweet and savory one. This was a sweet-flavored macaron filled with savory smoked salmon and tart lemon cream. This was very unique, for it was like nothing I had ever tried before. Although this course was a small one, it was a great start to this meal. This course also included high-quality champagne. 
Course Two:
This course came as a surprise to me because the title was deceiving. It is titled as a popcorn shrimp salad, so I was surprised to find regular shrimp topped with popped popcorn. The salad included shrimp, radish, and sliced apples, and was topped with coconut milk and mango dressing. This course was very refreshing, for it included many fresh flavors. Originally, I was not super excited about this dish, but after trying it, I would highly recommend it. This course was served with white wine as well.
Course Three:
The main course was surf and turf. This meal was plated beautifully and unlike the other courses, was very filling. The surf and turf included a lobster tail with garlic butter, braised short rib, and roasted vegetables. This course was well-seasoned and very delicious. This was without a doubt my favorite part of this meal. This course was served with red wine.
Course Four:
The next course was less of a course and more of a small snack before dessert. This contained a cheese plate with three kinds of cheese, dried fruit, bread, and a fruit spread. I am not a personal fan of cheese, however, my family stated that the cheese choices were very good. I felt that the bread and the spread were not easy to split among a group, but we were saving room for dessert, so no one complained about this course being very small. 
Course Five:
I was looking forward to the dessert course the entire meal, and it did not disappoint. We were served a molten chocolate cake with vanilla ice cream on the side. This dessert seemed very simple,  but it was very well done. The cake was very rich and the ice cream was sweet and flavorful. This was the best vanilla ice cream I have tried before. Once I had finished this course, I was very full and satisfied with the meal. 
About the Photographer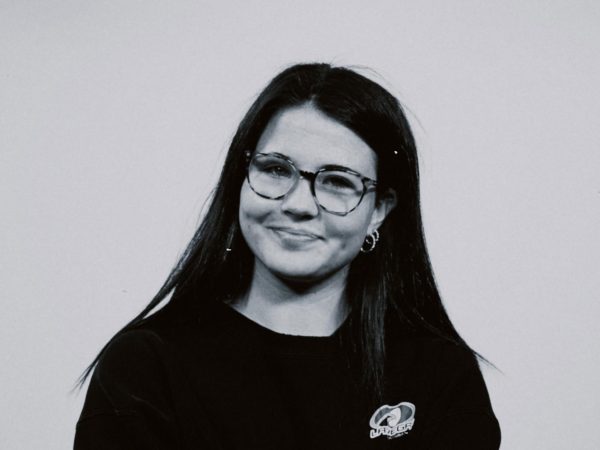 Ashlyn Swanson, Journalist
Grade: Senior

Activities: Swimming and Softball

My car's name: Dora the Ford Explorer

Favorite superhero: Spiderman

Favorite coffee shops:...