Featured Freshman of the Week: Olivia Terhune
Olivia Terhune is a freshman this year at Sartell High School and is being highlighted as the freshman of the week. The LeSabre staff like to get to know the freshman class by choosing one to interview each week. Olivia likes to play volleyball, watch volleyball and basketball, and draw in her free time. She was asked some questions about herself. 
Q- What is your favorite thing about high school? 
A- The volleyball program and only having four classes a day.
Q- What is your least favorite thing about high school? 
A- More stress for getting homework in on time, which leads to lots of late nights.
Q- What were your thoughts after the first day of school? 
A- I felt a little overwhelmed and confused, but the next few days were helpful for figuring everything out.
Q- What has been your favorite class? 
A- Leadership 101 or English
Q- What has been your least favorite class? 
A- Science
Q- Who is your favorite teacher? 
A- Mr. Saue
Q- Who are your close friends? 
A- Lexi Petersen, Gabi Schumann, Keely Guggisberg, Quinn Hodgins, Kadynce Haider, Marni Hoosmann, Violet Meyer, Brynn Darling, Abby Haus, Brenna McClure
Q- Fun fact about yourself? 
A- I have been playing volleyball since 5th grade
About the Writer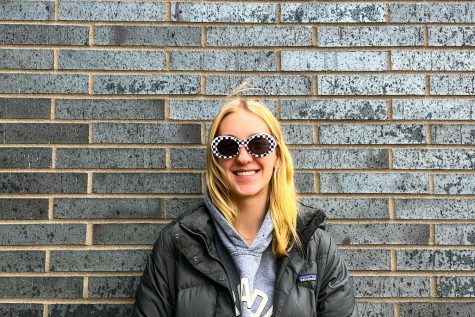 Courtney Stutsman, Journalist
Grade: Senior

Hobbies: Volleyball, Spending time with friends, Shopping

Favorite Restaurant: Chick-Fil-A

Favorite Movie: Moana

Favorite Season:...