The Storm'n Sabres girls' hockey is looking to start off strong heading into 2022 season
If you are looking to attend high school hockey games in Central Minnesota this winter season, the girls Storm'n Sabres hockey team would be an awesome team to come support.
The Storm'n Sabres went 6-18-2 in the 2021 season. The record for the 2021 season wasn't what they had hoped for, but the team is looking to improve that record this season. The Storm'n Sabres are coming into the 2022 season confident and looking to accomplish their goals set in the preseason. Senior Captain Anna Lundeen believes that the team will be a strong presence on the ice this year.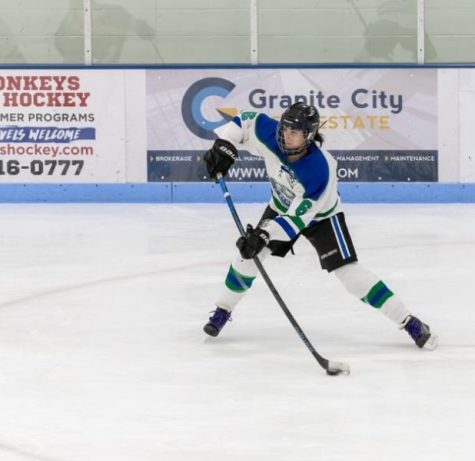 Captain Peyton Sabart was asked how the team's chemistry will help the team this season. She explained that the team is close, but there are so many kids coming from all over that the chemistry of the team still has some room for improvement.
Sabart says, "Our team is so diverse in a sense; we have 8th graders, seniors, Sauk Rapids Varsity girls, Sartell girls, Varsity and JV players."
The three captains of the team, Anna Lundeen, Peyton Sabart, and Tia Vogt, already do a wonderful job of getting the team together, but they believe they could do an even better job by helping to improve the team culture. 
Head Coach Marty Anderson has been a part of this team for many years.  He had some real wisdom to share.
Q: What are you excited about this season?
A: "We really grew last season with a very young team, and we are looking forward to seeing where those improvements take us this season."
Q: What kind of strengths do the seniors bring to the team this year?
A: "We have a strong defensive group led by seniors Anna Lundeen, Tia Vogt, and Peyton Sabart. Combined with three-year starter in goal, junior Morgan Dorn, our strength will be on the blue line and in the net."
Q: Is it more senior dominated or freshman? Are we a more heavily dominated younger team?
A: "We have a variety of ages that will lead our team. There will be contributions from 9th, 10th, 11th, and 12th graders from both Sartell and Sauk Rapids. It certainly is an eclectic group lead by our seniors Lundeen, Vogt, Sabart, Brittney Wannarka, Ella Berger, Alyssa Valdez, and Kenzie Kahre."
The Storm'n Sabres have already appeared in four games against Bemidji, River Falls, Gentry Academy, and Rock Ridge. Unfortunately, they fell just a shot or two short of beating these teams, but every game they have improved, and they are looking to improve moving forward. The Girls Storm'n Sabres next game is on Tuesday, November 29 at the Bernick's Pepsi Arena, against Litchfield/Dassel-Cokato.
"
I am feeling excited to see what we can accomplish as a team of mostly returning players.
— Senior Captain, Anna Lundeen
About the Contributor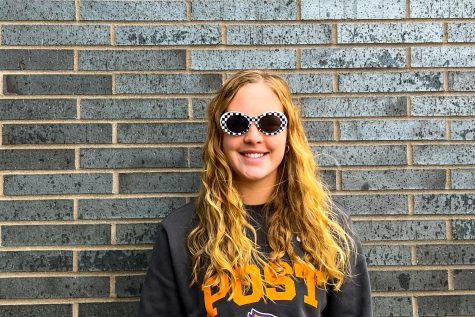 Reese Kloetzer, Journalist
Grade: Senior

Hobbies: Playing soccer, traveling, shopping

Nickname: Reesie Puffs or Puff

Future College: Playing soccer at Post University

Favorite...