Featured Freshman of the Week – Maddox Lewis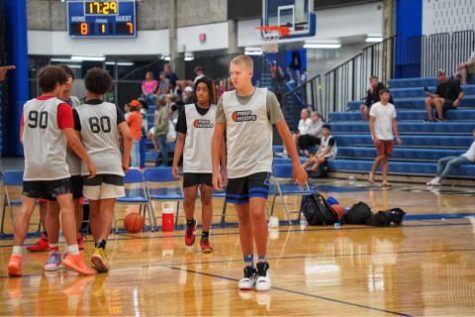 One quarter down for Sartell Sabres and a new freshman class has just begun their high school experience. Your school newspaper, the LeSabre, likes to highlight our amazing ninth graders so people can start to know more about the incoming class. This week's freshman is Maddox Lewis.
Maddox "Daddox" Lewis is about a quarter into his freshman year. He says it has been fun so far, and he likes how he has more freedom in high school. One thing about middle school that he did not enjoy was his 8th-grade Language Arts class. His favorite class so far in high school is choir because he is with a lot of his friends. 
"
My favorite teacher has to be either Mr.Pekarek or my Mom"
— Maddox Lewis on who is favorite teacher is
One of Maddox's favorite things to do is to play basketball. He has been playing it for a long time, and he really enjoys it. His favorite memory was in 5th grade when former Feature Freshman, Bennett Bommersbach, dribbled up the court and passed it to Maddox for the game-winning three-point shot. Basketball is a year-round sport for him because he plays AAU in the spring for the Minnesota Comets. Last year, he played on the top Comets team for his age group. He also has met a lot of NBA players like Tyus Jones, Jamal Crawford, and Nate Wolters.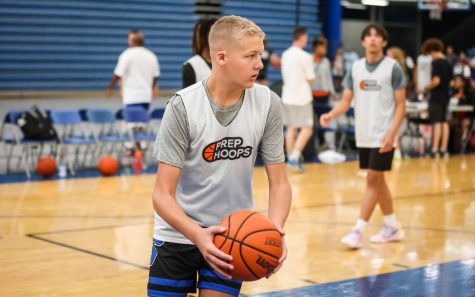 When Maddox is not playing basketball he likes hanging around his friends. One activity that he does with his friends a lot is playing golf. He claims to not be that good at it, but he enjoys playing with his friends. 
Here are a bunch of things to know about Maddox:
Favorite Show – Stranger Things
Favorite Food – Waffles
Favorite Drink – Chocolate Milk
If you were stranded on an island what 3 things would you bring- T.V., water, and a basketball hoop
What person would you trust if to survive your life depended on it – My mom
About the Contributor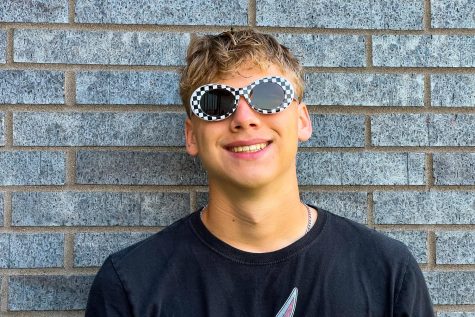 Brady Husmann, Journalist
Grade: Senior

Nickname: Bradizzy

Hobbies: Basketball, long walks on the beach, JV cross country athlete, runner-up champion in the Nate Hoops League

Future...