Hustle, hit, never quit!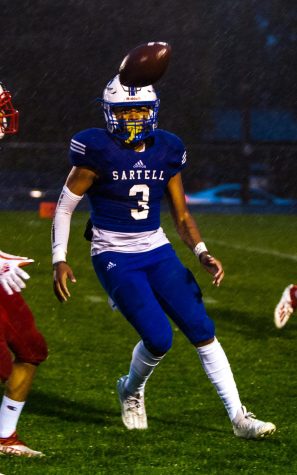 The Sartell football team is having quite the season, with some words from some of the football team captains themselves—Will Mahowald, Donovan Lund, and Gavan Schulte—about what the rest of the season will look like. 
The past few years haven't been the best for the Sartell football team, but that does not bring the Sartell community's spirits down. Each year, there is more faith in the Sabres to bring home a trophy. 
This year's football team had a great season kickoff with a win against St. Cloud Tech. With spirits high and positive energy from the community and coaches, the Sabres later played Sauk Rapids. With only 2 touchdowns, however, they lost 20-12.
Donovan Lund had some words about the Tech and Sauk Rapids games: "I think the Tech game went well, our team played well as a group. We could have played better honestly, there were a couple of mistakes, but we made up with our team effort, we played hard and had a lot of energy that day. We went into the next game with a tough game against Sauk. It was a good game until our key mistakes that lead us to our loss with 4 turnovers." 
Everyone still supports the Sabres and pushes for them to do better. Later, they played Rocori at the Spartan's new field donated by the Blattner company. Sartell played their very best and left every effort they had on the field. Unfortunately, it was not enough to beat the state champs, leaving the final score 29-14.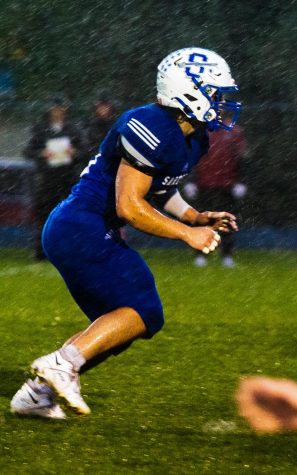 Gavan Schulte had some words for this Rocori game, saying, "Unfortunately Rocori got too big of lead and we weren't able to turn it on till the second half, so it really showed in the score."
The Sabres then went up north to play Brainerd. The team, still having hope for another win, played their hearts out on the field. Just like the Rocori game, Sartell was doing their best, but it was not good enough to beat Brainerd, leaving the final score 34-14. 
Homecoming is the week of dressing up, laughs, carnival, pepfest, and best of all, Friday night lights. On the 26th of September, the Sartell football team was up against Willmar. Before that night, Sartell was 1-3 and Willmar 2-1.
The game's results were great; the Sabres put in their best effort, bringing home a win with a final score of 30-12.
In response to this win, Will Mahowald states, "I think the game was good, and I think the team brought their best effort and pulled through at the end."
About the Contributor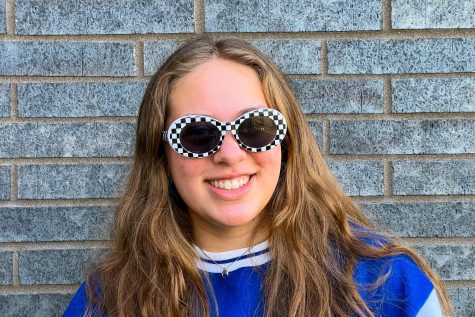 Ava Tavale, Journalist & Team Building Coordinator
Grade: Senior

Hobbies: Being with friends and family, listening to music, and online shopping

Best Shoes: Anything Nike

Cars Name: Maui

Favorite...