ePAWsode 15
The Sartell Doghouse is an ongoing article that allows the students of SHS to show their pets to the rest of the school by sending in pictures to The LeSabre.
For the 15th edition of the Sartell Doghouse, Louie Brinkman is taking the spotlight. Louie is a one-year-old Old English Bull Dog, and he belongs to senior Olivia Brinkman and her family. Louie was born on January 13, 2018, and before he became an official member of the Brinkman family, his big sister Olivia remembers a time when the household could be described as, "quiet, calm, and relaxing."
However, once Louie was brought home, everything changed! Louie, sometimes called Loubear by his family, has a very goofy and playful personality. Louie loves to destroy blankets, eat treats, squeak his toys, and jump around the house.
When Olivia was asked if she would miss Louie next year when she starts college, she answered, "Yes, I will miss him a lot; he is a bundle of happy energy."
"
I will miss him a lot he is a bundle of happy energy.
— Olivia Brinkman
If you think your furry best friend deserves to be featured, get ahold of the LeSabre staff or email us!
About the Contributors
Jordan Mareck, Journalist
My name is Jordan Mareck, and I am a senior at SHS. I enjoy trying to play tennis and yelling at the refs during basketball games. This is my second and...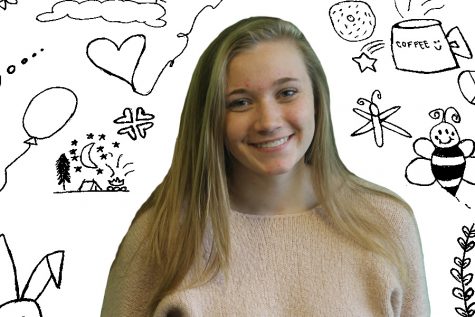 Olivia Brinkman, Journalist
Hi I'm Olivia Brinkman! I am a senior at Sartell High School. Some things that I enjoy is going to grab a cup of coffee at Starbucks with my friends and...