Almost 800 families involved in huge college admission scandal
Applying for college is full of both excitement and uncertainty. However, last week we were reminded that wealthy families can cheat this difficult process.
Those involved with the scandal include Felicity Huffman and Lori Loughlin, who are both popular actresses. The main culprit behind the scandal is William Rick Singer. He used a fake non-profit called the Key Worldwide Foundation to launder money from wealthy families.
Singer would use a variety of tools to get a kid into college if he was given enough money. One method was bribing coaches to recruit students who had never played that sport. The student would then be admitted based off of their alleged athletic skill. Loughlin paid Singer around $500,000 in bribes for her two daughters to be recruited for the University of California crew team. Neither of the daughters had ever been on a crew team before.
Another kind of fraud Singer was selling was cheating on the ACT or SAT. Parents paid as much as $75,000 to cheat the system. Singer would pay someone to take the test in the students' place, frequently Mark Riddell another conspirator. He would also bribe the test proctors to turn a blind eye to this cheating.
Singer used the Key Worldwide Foundation to hide all the money he was receiving as bribes. He masked all the money as "charitable contributions" to his foundation. Ironically, the non-profit was disguised as a program to help poorer students get into and pay for college.
A clip from a phone call between Singer and Giannulli (Loughlin's husband) reveals Singer clarifying their cover story.
Singer asked Giannulli, "So I just want to make sure our stories are the same … and that your $400K was paid to our foundation to help underserved kids," to which Giannulli responded, "Uh, perfect."
All over the country parents and students are voicing their outrage with this scam and its impact. Those involved have been fired from their schools and some have been charged. However, this scandal will have a lasting effect on colleges and trust in the admission process.
Loading ...
About the Contributor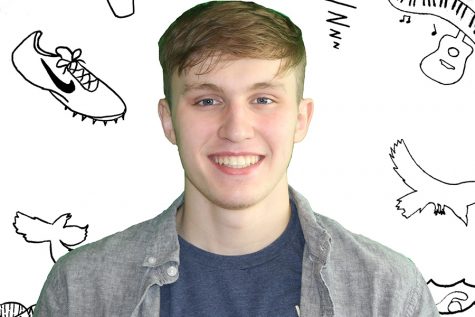 Ben Kiewel, Journalist
Hey guys, I'm a senior here and this is my second year in journalism so I'm basically a pro now. If you're looking for me you can usually find me asleep...