Hidden Gems: Minneapolis Institute of Art
Art has consistently been a direct reflection of the cultures, time periods, and atmospheres that they have come out of it. Rather this is in rebellion or in harmony of these times, Art can teach you about history in a visual and ultra-personal way that other mediums cannot.
The Minneapolis Institute of Art is a big, largely free to the public, art museum in Minneapolis, Minnesota. It houses art from several different eras and geographical locations around the world. Anything from B.C. India to Renaissance Europe, if you want to learn about different cultures, customs, nationalities, social movements, or civilizations, this is a good place to start.
The gallery has a mixture of free permanent installations and more temporary exhibitions. The current showcase is called Egypt's Sunken Cities which is available until April 4, 2019.  It explores the archaeological findings of Franck Goddio who found two ancient cities nearly 1200 years of age lost to rising tides and natural disasters.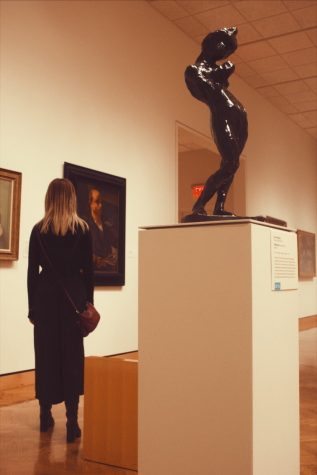 The temporary exhibits include and have included some of arts greatest figures like Matisse and it's youngest rising stars like Sara Cwynar. MIA has a collection of over 90,000 works over the time span of nearly 5,000 years, this includes any art pieces from civil rights era photographs, reformation dated oil paintings, and historical period rooms.
MIA is open from 10am-5pm Tuesday, Wednesday, and Saturday, and Thursday and Friday till 9 pm, and Sunday 11am-5pm. Egypt's Sunken Cities is $16 for youth and $20 for adults, the rest of the museum is free to the open public with donations encouraged.
About the Contributors
Emma Rasmussen, Journalist
Emma Rasmussen is a senior at Sartell High School. She has an affinity for the arts, such as writing and painting. Her favorite musicians are Elton John,...
Brinn Akervik, Journalist
I am Brinn Akervik and a senior at Sartell High School. I have found myself naturally drawn towards artistic expression, especially through visual media,...