Premier League soccer team Everton, was docked 10 of their 14 points after breaching the Premier League's profitability and sustainability rules (PSR) for the 2021-2022 season.
The Premier League commission calculated a loss of 124 million dollars which is more than the 105 million dollars permitted by the league. The league commission agreed upon an immediate 10-point deduction. This deduction is the highest point deduction in Premier League history surpassing Portsmouth's 9-point deduction in the 2009-2010 season. This deduction moved Everton into second to last place, just 2 points away from relegation.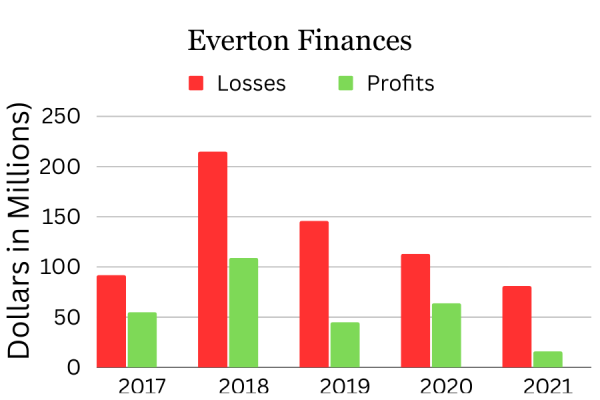 Everton claims that this ruling was "unjust and unfair," and they will be seeking to appeal this decision. Although they admit that they did breach the PSR, the extent of this breach remains in dispute. 
Many clubs who were relegated in the previous season have expressed their anger with this issue and agree with the commission's ruling.
Other clubs such as Liverpool have taken Everton's side and stated, "This is an excessive and grossly unfair punishment for a single charge and we will be supporting their appeal."
Everton will struggle to avoid relegation from this sanction.
"
We have been open and transparent in the information we have provided to the Premier League, and we have always respected the integrity of the process. We do not recognize the finding that we failed to act with the utmost good faith.
— Everton FC