Sartell inducted 10 amazing people into the Athletic Hall of Fame due to their athletic commitment to Sartell; they were inducted on October 6th, 2023 at the Boy Scouts of America Building.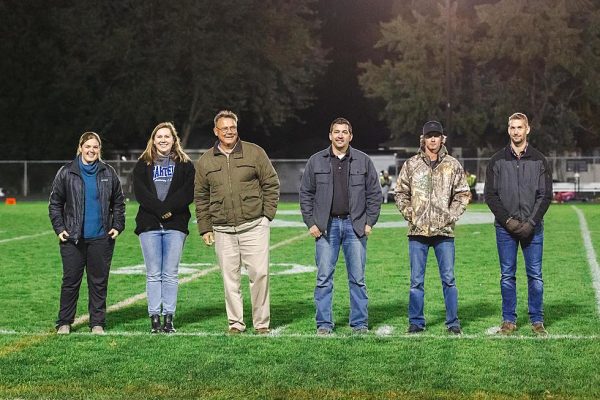 Of the 10 people inducted, nine of them were athletes and one of them was a coach for Girls' Swimming, Boys' Swimming, and Girls' Golf.
The outstanding people were an incredible group:
Erin Deters-Kanak, class of 2013, was a three sport athlete in soccer, hockey, and softball.

Marisa Wood, a 2013 graduate, she was part of the Girls' Swim and Dive team and coached by Dave Olson.

Ellen Bloom, part of the Girls' Swim and Dive team and also part of the 2013 class.

Heidi Peterson-Winkels, class of 2010, and was inducted for being in cross-country and track.
Dan Gaughan, class of 2005, participated in football and baseball.
Kent Nathe, class of 2003, was a wrestler. 

Kjell Mann, class of 2011, participated in soccer, hockey, and track. His twin brother, Sean Mann, also graduated in 2011 and played soccer, hockey, and track as well.  

Kerry Snow, a 2002 graduate, participated in tennis.
Lastly, Dave Olson, coached the Girls' Swimming & Diving team from 1989-2001, and then again from 2005 to 2017.  He also coached Boys' Swimming from 1989 to 2005, and Girls' Golf from 1996-2016.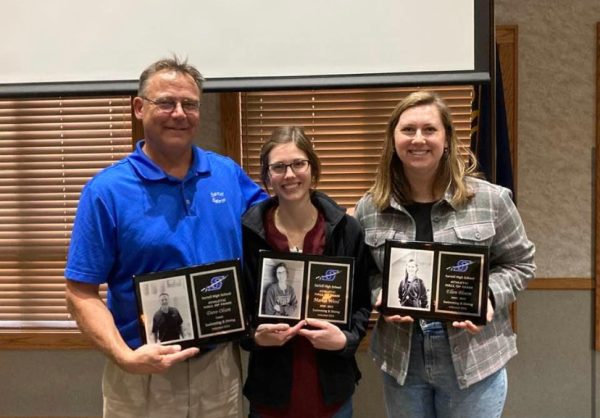 Dave Olson, my dad, was an outstanding coach. Beyond that, he made huge impacts on the people he coached.
When I was at the Sartell Athletic Hall of Fame induction, on October 6th, both Ellen and Marisa talked about the relationships that they had with him. They talked about how great of a coach he was and the life lessons that he taught them.
There are few coaches who dedicate their time to coaching for more than 35 years, but my dad was a three sport coach for many years. Although it was hard having my dad away when I was younger, the quality of the people made it worth it.
The high school Girls' Swim team became family to us. Although my dad taught the technique of swimming to the boys and girls athletes and skills to girls golfers, he also was a mentor to all the athletes he has encountered.
After graduation, the athletes never talked about their stats or accomplishments; they talked about the lifelong lessons they learned from participating in athletics. Athletics gave the opportunity for growth in far more than the sport, it created them to be better people all around.
Atira Olson