7 injured when struck by 2 light rail trains near U.S. Bank Stadium
Seven people were injured after two light rail trains struck a vehicle just outside the U.S. Bank Stadium.
The incident occurred at the corner of South 5th Street and Portland Avenue South shortly after 9 p.m. when the vehicle entered the intersection and was struck by a southbound and northbound train. 
Metro Transit police say the collision occurred when the two trains struck both sides of the vehicle moments after the driver approached the intersection. Police officials say the vehicle was lodged between the two trains when emergency responders arrived. Metro Transit spokesperson Drew Kerr said the operators of the trains have been placed on "administrative leave," which is standard in the case of such incidents. 
Kerr said "As part of the investigation, we will be looking at what the rail and traffic signals at this intersection were showing when the light rail vehicle entered the intersection. This incident left both the driver and passenger of the vehicle hospitalized, and 5 others injured."
The two people hospitalized are expected to make a full recovery as well as the other five that were injured. Metro Transit Police are currently working to clear the tracks, gather more details, and further the investigation.
About the Contributor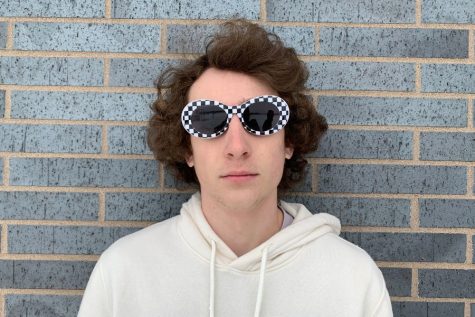 Ben Cihlar, Journalist
Grade: Senior

Hobbies: Snowboarding, fishing, hanging out with friends, working on my car.

Favorite food: Pasta

Favorite color: Blue and dark...