Winter boredom is over: visit Powder Ridge
Snowboarding and skiing at Powder Ridge in Kimball, MN is a popular after school activity for Sartell students during the winter. 
Powder ridge is a skiing snowboarding resort for all ages 
Prices: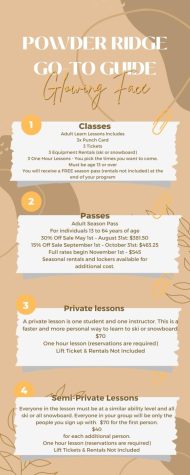 Benefits 
It might not seem like taking classes at Powder Ridge could have mental health benefits, but being outside even in the winter is a good way to get some vitamin D.  Vitamin D builds bones and keeps you strong for all of these outdoor activities. It's also a great way to get exercise even with a Minnesota winter. At Powder Ridge all you do is build your legs and some arm strength!
Another benefit is that you get to hang with friends and meet new people who have similar interests as you and it's a good way to socialize and mingle.  It's also great to meet people from other schools who have something in common with you. 
Many SHS students frequent Powder Ridge.  Aquiles Prieto, a Sartell sophomore, is an instructor out there.
Liv:  What is your experience working at Powder Ridge?
Aquiles:  Chill, it is fun working with kids and the tips are very nice.
Liv: What is the best part about your job?
Aquiles: Watching kids get better at snowboarding and seeing how much they improve.
Liv: What is your most fun memory that happened at Powder Ridge?
Aquiles: It's been cool becoming friends with the students I give lessons too.
Liv: Might being a snowboard instructor be a career path for you?
Aquiles: Yes, I love it, and I wish I did this every day for the rest of my life.
About the Contributor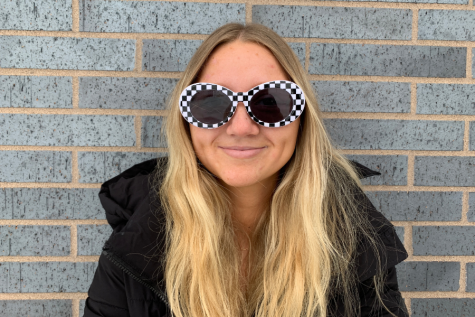 Liv Thalacker, Journalist
Grade: senior

Hobbies: shopping purr, taking pictures of myself, watching tv, laying in the sun

Biggest fear: drowning, corn fields, the forest...