Sartell Vibe: A delicious and nutritious stop
Sartell Vibe provides many different things to the city of Sartell.
It may be hot or iced coffees, hot/cold shakes, and teas along with kids' drinks with no caffeine and with different featured flavors each week. These products provide many benefits to your physical health, with the shakes being 220 calories, 24g of protein, and 1/3 of all your nutrients for the day.

As a lot of people say the drinks are good, but it's also the experience itself. When you walk into Sartell Vibe you are greeted by one of their seven employees, and they are there to invest in you and you only, wanting to know about your day, how you are doing, and what your plans are for the day.
Sonia Nordmann, the business owner chose to open Vibe because she always knew she wanted to be a business owner, but she wasn't sure if she had the skill to do so.
Sonia shares, "This business is all about cheering and loving on people and I am very good at that." Sonia's goal for opening Vibe is "to be a pillar in the community."
She says it really important for people to know that Sartell Vibe will be a support for the community. Sartell Vibe provides a positive, healthy place for people to go to and a place for people to leave feeling better than when they came in. Sartell Vibe is a big part of Sonia's life. It makes her day knowing that she can provide such a happy place for people to come to.
This week's featured shakes are "Hard Pass" and "Caution! You might fall in love." The featured teas of the week are "You're my jam" and "Non-conversation hearts." During the month of February, the featured drinks have had a theme of Valentine's Day.
Sartell Vibe is located at 234 Pine Cone Road South Sartell. Opened 6 a.m. to 7 p.m. Monday- Thursday, 6 a.m. to 2 p.m. Friday, and 9 a.m. to 1 p.m. Saturday- Sunday.
About the Contributor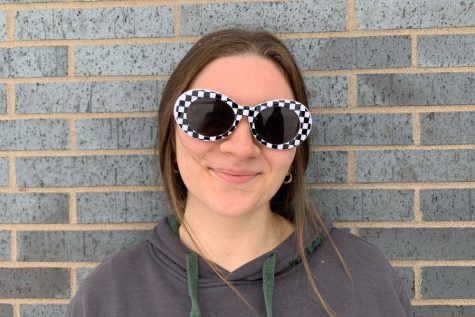 Kaitlyn Rieland, Journalist
Grade: Senior

Hobbies: Hanging out with friends, shopping, and listening to music

Car's Name: Fat Amy

Favorite Drink: Strawberry Acai Refresher...