SHS students share fan favorite electives
With registration happening tonight, here are some of every grade's class favorites and some new classes to learn more about.
The Lesabre staff sent out a google form and created a TikTok to determine a small sample size of data. The form asked about electives: what students like, what they are interested in learning more about, and suggestions on what they'd like to see in the future.  
The electives that students knew the least about were AP
Comp Sci Principles, Sports and Entertainment Marketing, and Lifetime Fitness.
AP Computer Science Principles
This course opens students up to the foundation of modern computing. Its broad topics include programming the internet, digital privacy and security, and the societal impact of computing.
Business teacher, James Simmons explains this about the class, "How you can understand more of the concepts behind computers…Part of their test is to create an app and make sure they understand the concepts of the app".
Sports and Entertainment Marketing
This course offers a variety of career opportunities ranging from event promoters, and sports agents, to marketing representatives. In this course, you will learn basics about marketing concepts, fundamentals, and terms revolving around products, price, place, and promotion.
Business teacher, Jessica Cantori explains this about the class, "A class where students get to not only market and follow their favorite sports and entertainment events that are going on but they get to create their own events".
Lifetime Fitness
This course allows you to demonstrate how to role of exercise plays in good health. During this class, students will test their fitness levels, work at improving their own health and fitness, and train for duathlon events.
The electives that students liked the most were…
FACS
Cooking classes were also a hit with students. We have a variety of offerings to learn multiple aspects of the kitchen. You can learn about food and food products that are new to you. You might learn about tips on food preservation & preparation, and menu & budget planning. The bonus of these classes is food tasting! Try it before you buy it!
Class food options: Baking & Pastry, Culinary Arts 1-3, and Foods and Nutrition 
Performing Arts
Performing Arts classes offer a lot of amazing choices for students.  This area of study was a really big fan favorite.  Some of the students who participated in the data collection had amazing things to say about the teachers and the classes. 
"Everyone is so friendly and passionate about music!"
"For me, I really love having choir in my everyday schedule.  I love being in this class because not only is it super fun and exciting, but it's also a really nice break from my other main classes." 
In the performing arts classes, you have a lot of variety to choose from. They offer multiple choirs: Bel Canto, Concert Choir, Donne Voce, Tenor-Bass Choir, Wind Ensemble, Symphony Orchestra
You will have the opportunity to sing and play a variety of songs from different styles and cultures, read music, develop great vocal techniques, and learn performance skills.
Performing Arts is a great way to make friends and build relationships with people who have a common interest 
The other aspect of this form that students filled out was class ideas that SHS doesn't have but doesn't offer.
Many students wanted to have SHS offer a salon/grooming course, poetry class, french language class, and volleyball for men.
About the Contributors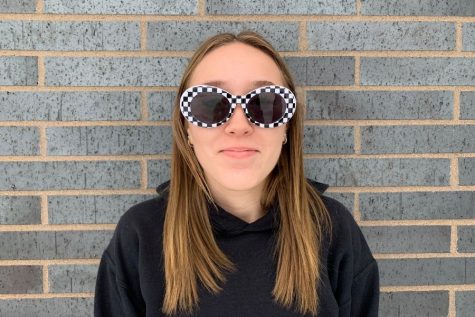 Kyra Falk, Journalist
Grade: Senior

Hobbies: Getting Starbucks, Going on Walks, Traveling, Shopping, and Being with Friends

Favorite Artist: Mac Miller

Car's Name:...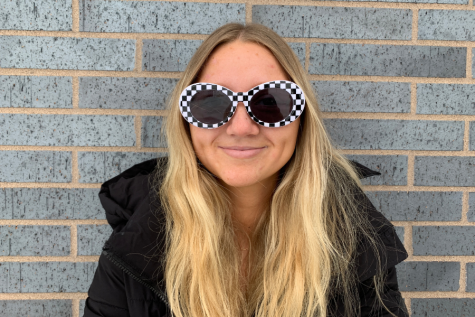 Liv Thalacker, Journalist
Grade: senior

Hobbies: shopping purr, taking pictures of myself, watching tv, laying in the sun

Biggest fear: drowning, corn fields, the forest...